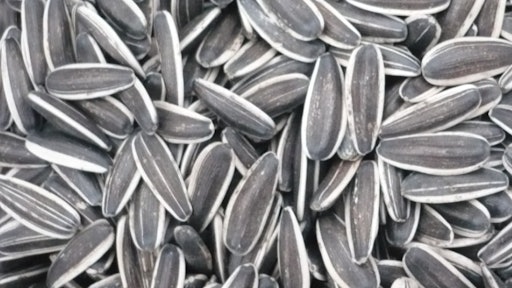 Diverse foods, ranging from Trader Joes' broccoli and kale chicken salad to Brown & Haley Mountain Thins trail mix, were added to the 100 or so snack products recalled last week because of Listeria-contaminated sunflower seeds, according to Food Safety News.
Also added to the recalls today were bulk sunflower seeds sold at some of Giant Eagle's Market District stores in Ohio.
SunOpta, Giant Eagle's sunflower seed supplier, advised the Food and Drug Administration (FDA) that the company has issued a voluntary recall for sunflower seeds that were processed in their Crookston, Minn., facility between Feb. 1, 2016 and Feb. 19, 2016.
Creative Snacks Co. of Greensboro, N.C., announced last week it is recalling specific lot codes of bulk and packaged sunflower seed products due to the potential presence of Listeria.
Giant Eagle's recall notice on the FDA's website names SunOpta Inc. as the supplier of the sunflower seeds. SunOpta recalled Planters brand and Dakota's Best brand snacks Tuesday because of possible Listeria contamination of sunflower seeds.
Dozens of other products including protein bars, nuts, trail mix and sunflower seeds were also recalled because of potential Listeria monocytogenes contamination, according to a recall notice from TreeHouse Foods Inc.
"Giant Eagle supplier SunOpta has informed the company that sunflower seeds sold in the bulk section of its Carmel Market District have been voluntarily recalled due to possible Listeria monocytogenes contamination," according to the Giant Eagle recall.
The affected product was sold in the bulk foods sections of the Carmel Market District with a PLU of 65167. It was available for purchase both loose within the bulk bin between Feb. 15, 2016, and May 3, 2016, and in pre-packaged containers with sell by dates of Aug. 1, 2016, through Aug. 19, 2016.
"Customers who have purchased the affected product should dispose of it or return it to their local Market District store for a refund," Giant Eagle's recall recommends.
To read more, click here.