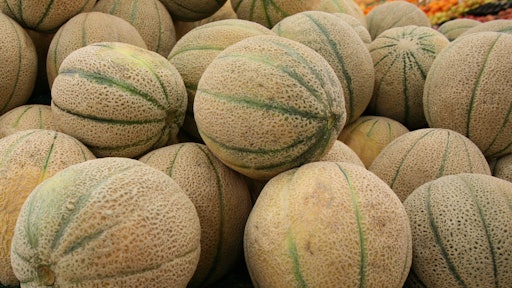 Freshpoint Vancouver Ltd. is recalling Del Monte and Sysco Imperial Fresh brand cantaloupes because of possible Salmonella contamination, according to Food Safety News. Consumers should not consume and retailers, hotels, restaurants and institutions should not sell, serve or use the recalled melons, according to the Feb. 18 recall notice on the Canadian Food Inspection Agency (CFIA) website.
"Food contaminated with Salmonella may not look or smell spoiled but can still make you sick. Consumers who are unsure if they have the affected cantaloupes are advised to check with their retailer," according to the notice.
This recall was triggered by CFIA test results. The CFIA is conducting a food safety investigation, which may lead to the recall of other products.
Check to see if you have recalled products in your home. Recalled products should be thrown out or returned to the store where they were purchased.
To read more, click here.