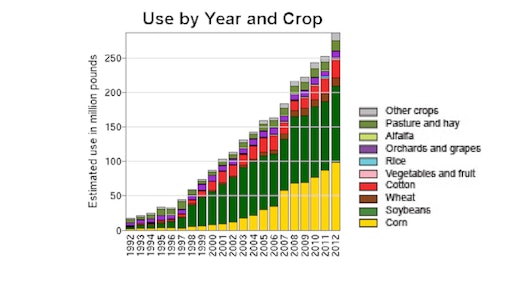 The U.S. Food and Drug Administration (FDA), the nation's chief food safety regulator, plans to start testing certain foods for residues of the world's most widely used weed killer after the World Health Organization's cancer experts last year declared the chemical a probable human carcinogen, according to Civil Eats, a news source for critical thought about the American food system..
The FDA's move comes amid growing public concern about the safety of the herbicide known as glyphosate, and comes after the U.S Government Accountability Office (GAO) rebuked the agency for failing to do such assessments and for not disclosing that short-coming to the public.
Private companies, academics, and consumer groups have recently launched their own testing and claim to have detected glyphosate residues in breast milk, honey, cereal, wheat flour, soy sauce, infant formula, and other substances.
FDA officials dubbed the issue "sensitive" and declined to provide details of the plans, but FDA spokeswoman Lauren Sucher said the agency was moving forward to test for glyphosate for the first time in the agency's history.
"The agency is now considering assignments for Fiscal Year 2016 to measure glyphosate in soybeans, corn, milk, and eggs, among other potential foods," she told Civil Eats. Soybeans and corn are common ingredients in an array of food products and genetically engineered (or GMO) varieties are commonly sprayed with glyphosate.
The start-up costs to implement selective residue methods for glyphosate at six FDA testing laboratories is pegged at about $5 million, according to a statement the FDA gave the GAO after the GAO criticized FDA for not testing for glyphosate in a 2014 audit. The GAO reported that it found multiple deficiencies in the FDA's pesticide residue testing program, and specifically cited a failure to test for glyphosate, which the GAO called the "most used agricultural pesticide."
"Maybe we shamed them into it," said John Neumann, a spokesman for the GAO FDA report. Neumann said the GAO did not demand that FDA conduct such testing, but said at the very least, FDA needed to disclose the lack of testing. The GAO will be reviewing FDA's progress on meeting all of the GAO recommendations in June, Neumann added. "There were significant limitations to the credibility of their data," he said.
To read more, click here.