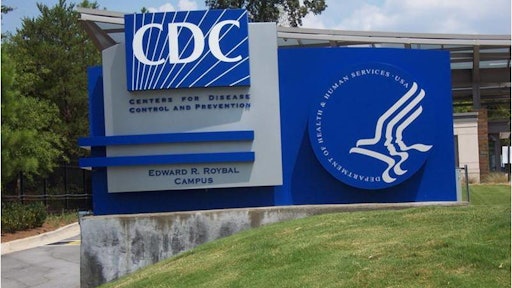 Taylor Farms Pacific Inc. has recalled a variety of products sent to more than a dozen retailers across almost 20 states because they may include fresh-cut celery that has been linked to a multi-state E. coli outbreak, according to The Packer.
The recall includes fresh cut celery sold alone and in various prepared salads, sandwich wraps, vegetable trays and salad kits. Retailers that received the recalled products include:
Albertsons;
King Sooper;
Raley's;
Sam's Club;
Safeway;
Savemart;
Safeway;
Vons;
Wal-Mart.
Many of the products have use-by dates through Dec. 8, according to the Thanksgiving Day recall notice on the Food and Drug Administration website. Taylor Farms officials in Salinas, Calif., did not respond to requests for comment.
Testing by the Montana Department of Health identified E. coli contamination in a sample of a fresh cut celery-onion mix used by Costco Corp. in fresh chicken salad. Fourteen of 16 sick people interviewed as of Nov. 23 said they ate the salad before becoming ill, according to the Centers for Disease Control and Prevention.
The CDC posted its initial statement on the outbreak Nov. 24, reporting 19 people across seven states where confirmed with the outbreak strain of E. coli. Six of them required hospitalization and two have developed kidney failure.
For more, click here.