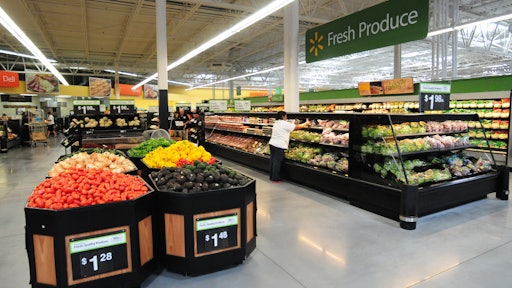 To improve its highly important fresh produce business, Walmart is concentrating more upstream, closer to the fields where the fresh produce is sourced, according to The City Wire in Fort Smith, Ark. Earlier this month, Walmart quietly opened a sorting and culling operation in Los Angeles to hasten the procurement process, the article noted. Insiders at Walmart said the new center in California is similar to an operation in McAllen, Texas, that allows Walmart more flexibility in buying product.
Aside from having more flexibility in the procurement process, Walmart CEO Greg Foran said the company is doing more consolidation of product in these centers and moving the product quicker through its distribution network. Produce is being sent through the regional distribution centers, not holding a slot, but merely passing through so that it can get out to the store quicker.
To read more, click HERE.