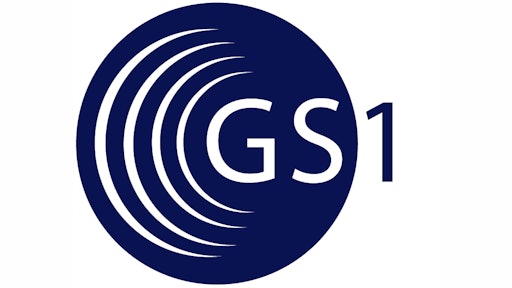 Speakers representing nearly 50 of the world's leading organizations, including Abbott Laboratories, Best Buy, The Coca-Cola Co., The Kroger Co., Macy's, Quality Supply Chain Co-op, Inc./Wendy's and Target will headline the GS1 Connect 2015 conference program. This year's conference theme "Innovate. Collaborate. Transform." reflects the power of GS1 Standards in addressing today's most pressing supply chain needs. The 15th annual GS1 Connect conference and exhibit will be hosted by GS1 US at the JW Marriott Austin in Austin, Texas, May 31 to June 4, 2015.
"GS1 Connect will explore how trading partner collaboration and the use of GS1 Standards can improve product traceability, operational efficiency, data quality and empower business growth," said Bob Carpenter, president and CEO of GS1 US. "While GS1 Standards have been an important part of the supply chain for more than 40 years, we continue to partner with industry to leverage and extend collaboration to meet today's business demands."
Attendees will hear directly from supply chain leaders in four industry tracks:
Grocery: Sessions include Global Data Synchronization Network™ (GDSN®) Major Release final preparations; best practices for direct store delivery; Global Trade Item Number® (GTIN®) Allocation Rules; data governance; and managing extended product data. Speakers include experts from The Coca-Cola Co., Dean Foods Co., The Kroger Co. and McLane Co.
Retail: Sessions will focus on achieving omni-channel success, including preparing web-ready content, leveraging predictive customer analytics, advancing fulfillment models and improving inventory visibility. This track includes speakers from Auburn University, Belk, Best Buy US, Lowe's, Macy's, Nordstrom, Target and Zappos.com.
Foodservice: Session topics include how to leverage the Global Location Number (GLN) Registry for foodservice; the benefits of traceability; managing the collection of extended product data; and GDSN® Major Release 3.X final preparations. Speakers include experts from DineEquity, Inc., Dot Foods, Foodbuy/Compass Group North America, IPC/Subway, Quality Supply Chain Co-op, Inc./Wendy's, Tyson Foods Inc. and Shamrock Foods Company.
Healthcare: Sessions will address what U.S. FDA Unique Device Identification (UDI) means to providers, retailers and consumers; UDI and Drug Supply Chain Security Act (DSCSA) requirements; and systems interoperability from manufacturer to patient. This track includes speakers from Cerner, Geisinger Health System and McKesson.
In addition to industry-specific sessions, GS1 Connect will offer all attendees two additional tracks: Technology and Standards & Solutions. Attendees can also visit "How to do Business With" sessions and Trading Partner Roundtables, which provide access to key representatives from major retailers, restaurants, distributors and brands to learn about each company's standards initiatives, vendor requirements and business processes.
On Friday, June 5, two workshops will be held. The Data Quality Workshop will provide an opportunity for attendees to learn how to achieve more complete, accurate and timely product information. The second workshop will guide participants through the GDSN® Major Release 3.X, scheduled to be rolled out in 2016.
GS1 Connect 2015 is sponsored by 1WorldSync, The Coca-Cola Company, The J.M. Smucker Company, DiCentral, OpenText and Edict Systems. To view the full agenda and speaker lineup, or to register, visit www.gs1connect.org.
Companies in this article