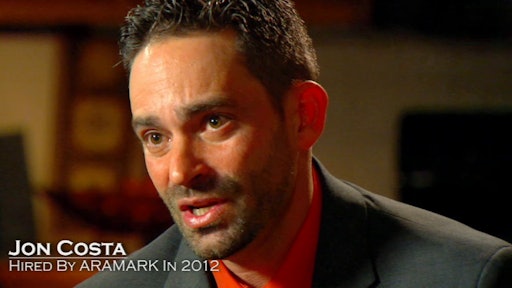 The food safety manager who went public last fall with allegations of unsafe food handling and pictures of bugs, mouse feces and moldy food at Kansas City's Kauffman and Arrowhead stadiums has been fired, according to ESPN.
Jon Costa shared with "Outside the Lines" a copy of a letter he said his former employer, Aramark, sent him on March 17 saying Costa was being fired "for cause." The letter outlines a number of reasons, the first of which is that he violated the company's media policy by taking his concerns public.
Costa came forward publicly with his concerns last November, just after World Series games at Kauffman Stadium, in an email to media and public health officials, including the local health department. He detailed allegations – complete with photos –- of cockroaches in vending areas, mouse feces on the same tray as pizza dough, sinks where employees were supposed to wash their hands being blocked by boxes or trash, employees eating in food prep areas and trays of food headed for customers that measured at unsafe temperatures.
http://espn.go.com/espn/otl/story/_/id/12562241/food-safety-manager-fired-kansas-city-stadium-health-concerns-made-public
Editors Insight: It is hard to know, based on the information made public, who is at fault in this dispute: Aramark or the food safety manager it fired. Both parties place the blame for the safety violations on the other. This situation points to the need for safety verification tools and procedures.
Were there were documented procedures in place for the food safety manager to follow to correct safety violations? If so, Aramark should make them public.
Some of the requirements under the Food Safety Modernization Act include more stringent food safety procedures.
At the same time, no procedures will provide a foolproof system for bad judgments and intentional attempts to cut corners.
This incident demonstrates the need for effective food safety requirements. By Elliot Maras, managing editor.