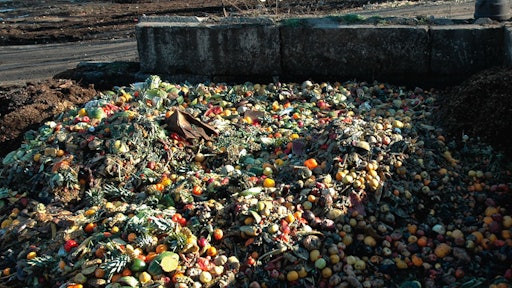 Sixty billion euros is wasted per year in the European food supply chain and never reaches the consumer, according to Rabobank, reported freshplaza.com. Hence, it is vital that the industry looks to address the issue and food and agriculture (f&a) companies have much to gain from doing so. Rabobank sees innovation as the most effective means of making an immediate difference to reducing waste. However, for it to be successful, optimization of supply chain processes and business models may be required.
"Looking at the food chain from farm to fork, most wastage occurs within and between f&a companies during agricultural production, post-harvest handling and storage, processing and distribution. For almost every type of food, producers account for more than half the loss of value," says Rabobank f&a supply chain analyst Paul Bosch.

According to Rabobank's report, the potential value of innovation in f&a is significant. There are three main areas where innovation can tangibly help: harvesting and handling crops, packaging food and monitoring fresh produce. Through these, companies can realize up to 10 billion euro of savings by using new approaches to reducing food waste.

For example, companies can invest in new machinery to harvest greater volumes whilst reducing bruising or damage to the crop. Better use of packaging can also protect against damage, whilst monitoring can give producers information about food freshness to optimize sales and availability.

However, some packagers and growers may feel they have few incentives to invest in the necessary technology. Reduction in food waste, after all, may result in retailers buying less product.
To read more, click HERE.