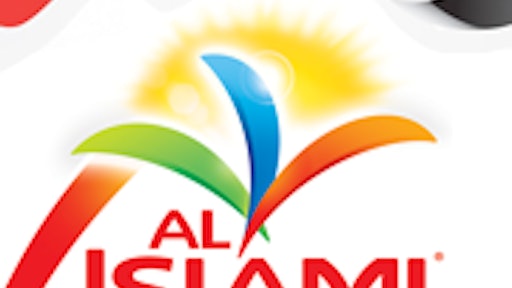 Harvard Business School recently published a new case study about Al Islami Foods, the leading Halal food company in the Middle East, analyzing company's journey towards a model Halal organization under the light of Dubai's ambitious Islamic economy initiative, according to halalfocus.net.
Harvard Business School, Professors Lynda Applegate, David Bell and researcher Michael Norris prepared the case study. The Harvard team was briefed by Al Islami about halal food production and the vision of Sheikh Mohammed Bin Rashid Al Maktoum, prime minister and vice president of the UAE and ruler of Dubai, to establish UAE as the capital of the world halal economy.
Case study analysts predicted the global value of the halal food market to hit $10 trillion by 2030. Malaysia, whose population was more than 60 per cent Muslim, exported nearly $10 billion worth of halal food products in 2013, making it the largest halal exporter in the world. Global halal trade was much lower than global trade in, for example, kosher products. For each halal product available in an American grocery store in 2013, there were 86 different kosher products. Al Islami reported that U.S. Muslims spent about $16 billion on kosher products annually because similar halal products were not available.
Saleh Abdullah Lootah, managing director, Al Islami Foods, commented:
"We are delighted that reputed business institutes, such as Harvard Business School, are attracted by Dubai's aim to make Dubai the global hub of Islamic economy. It has been tradition of Al Islami to welcome universities and academics to examine the growth of Al Islami, the halal procedures applied across the organization and how Dubai is positioning itself as the center of global halal market."
He added: "Not only a method of slaughtering, halal encompasses everything that goes into a business. It is a set of embedded values that influences our decisions. This case study is another testament to Al Islami's successful model of halal. And we cannot mislead and mistreat suppliers and employees. If we do, our products will not be halal."
To read more, click HERE.