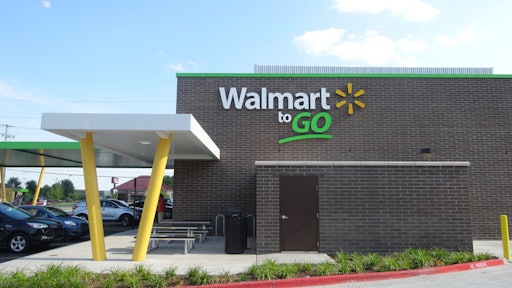 Three East Valley, Ariz. Walmart stores will allow customers to order groceries online and pick them up at the store for free, according to The Arizona Republic in Phoenix, Ariz.
The service begins today at one Walmart Supercenter in Chandler and two in Mesa. It also is offered at select stores in Bentonville, Ark., and Denver.
The service is a convenient option for parents, shoppers with mobility challenges and those who want to shop on their own schedule, Walmart spokesman Ravi Jariwala said. Plus, it offers shoppers a way to save time, he said.
Online grocery items have the same prices as store items, he said. Although there is a $30 minimum-purchase requirement, there are no fees.
To read more, click HERE.