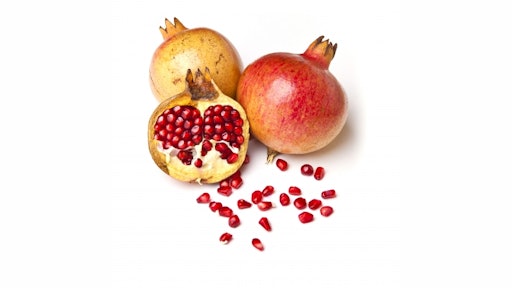 At the recent London Conference on Afghanistan, Pomegreat, the U.K.-based juice company, signed a multimillion pound supply agreement with the Kabul-based Omaid Bahar Fruit Processing Co. to buy 1,000 tons of pomegranate concentrate, according to the British Broadcasting Corp. (BBC).
It could prove a blueprint for Afghan agriculture in the years to come if all goes to plan, the report noted. In an office in central Kabul, Najlla Habibiyar, head of Afghanistan's Export Promotion Agency, is realistic about the extent of the challenge facing Pomegreat and his Afghan partners. She is only too aware of how tough it is for Afghan farmers to make a living from pomegranates, in contrast to the illegal mainstay – opium.
Pomegranates need "work, time and a good market", she says. "But with poppies, farmers know they'll get paid, even if their crops get eradicated. It's less hassle."
To read the entire article, click HERE.
Editors Insight: This report highlights a huge challenge that Afghanistan faces in order to transform from a war-torn country to a stable and prosperous one. Better security and a stronger government are certainly central to basic security for the country, but there is a lot that the international community can do to help the country become a stronger exporter of agricultural products.
International development organizations have helped Afghanistan improve its agricultural development. An important aspect of this development is the building of roads, railways and warehouses.
An article in today's Wall Street Journal notes that nine crops provide higher net income than poppy, which produces opium. Pomegranate was ranked as the top income producing crop.
If security can improve, Afghanistan has a chance of replacing its highly-destructive opium trade with a pomegranate trade, which will enhance the health of Afghanistan and the entire globe. 12-8-14 By Elliot Maras