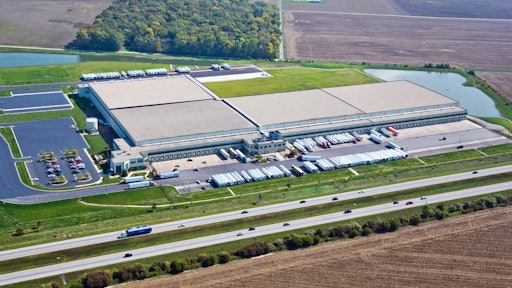 Tippmann Group and Interstate Warehousing announced that a third Interstate Warehousing facility in Indianapolis (Franklin) Ind., has achieved a level 2 Safe Quality Foods (SQF) certification. The Interstate Warehousing Indianapolis (Franklin), Indiana warehouse earned that SQF certification on May 29, 2014.
"It's exciting to see another one of our facilities achieve SQF Level 2 Certification," said John Tippmann, Jr., Tippmann Group president. "The Interstate Warehousing facility in Franklin is the largest facility in our network, and is an integral part of the supply chain in the food industry. Achieving this certification is just one way for us to strengthen our relationship with our customers by showing that food safety is a top priority. The group of employees and management we have at this facility are some of the best in the business, and we are proud of them for earning this certification."
The IWI Franklin facility was originally built in 2005, and has seen three expansions, in 2008, 2010 and 2012. The facility has a capacity of just under 20 million cubic feet of frozen and refrigerated storage space, with more than 76,000 pallet positions in the facility. IWI Franklin joins our Murfreesboro, Tenn. and Cincinnati, Ohio facilities who previously earned SQF Level 2 certification.