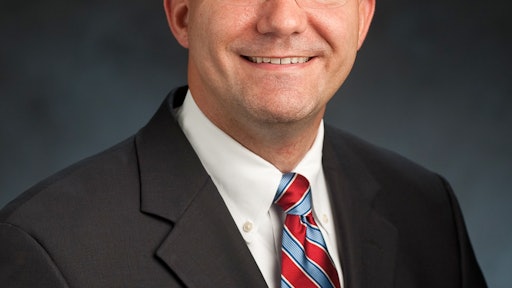 Earlier this year, the U.S. Food and Drug Administration (FDA) proposed two food safety rules mandated under the Food Safety Modernization Act (FSMA) – exactly two years to the date that President Barack Obama signed this sweeping food safety legislation into law.

The implementation of the FSMA, which establishes rules pertaining to fruits and vegetables, imports and outbreak prevention, came more slowly than what was originally expected following a flurry of activity and promises of sweeping reforms.
What has happened during this two-year delay?
According to recent Pew Health Group statistics, 15 foodborne illness outbreaks have been attributed to FDA-regulated products since the signing of the FSMA.
Such incidents led to 1,395 illnesses, 437 hospitalizations and 40 deaths.

The number of outbreaks has resulted in some food safety advocates becoming frustrated and even filing a lawsuit against FDA Commissioner Margaret Hamburg and Acting Director of the White House's Office of Management and Budget Jeffrey Zients. The suit, filed by the Center for Food Safety and the Center for Environmental Health, sought injunctive relief for the FSMA delays, claiming that seven deadlines were missed for rule implementation.
What are the first proposed rules of this landmark legislation?
The two newly proposed food safety rules announced by FDA at the beginning of the year include:
Preventive Controls for Human Food

: Requires all manufacturers selling food in the U.S. to develop and follow formal plans for preventing contamination of their products as well as for correcting problems when they arise. The rule applies to food grown both domestically and internationally.
Standards for Produce Safety

: Requires stricter standards for growing, harvesting, packing and holding fruits and vegetables. The rule only applies to foods consumed when raw, such as berries and salad greens.
How did industry members respond?
There have been mixed reactions from the food industry.
Some industry groups, like the Grocery Manufacturers Association (GMA), have publicly praised FDA for implementing the FSMA rules even after the two year wait. They believe the new rules will make significant strides in efforts to improve food safety by enhancing food production and manufacturing processes.
But some farmers and producers argue that the proposed rules will lead to extra implementation expenses.
That being said, it is only a matter of time before people realize that the benefit of preventing an estimated 1.75 million foodborne illnesses a year outweighs the costs.
What now?
After the 120 day public comment period closes for the two proposed rules, FDA will take feedback into consideration while making changes to the final regulations. Following the adjustments, the rules will be passed. Still, it may be several years before full implementation is in effect across all food processors and farms.
Beyond the two rules discussed above, it is difficult to predict the timing of future FSMA-mandated regulations. There are still more than 50 rules that need to be implemented.
This can seem overwhelming for food industry members. Fortunately, effectively anticipating and preparing for rule implementation can ease the shock.