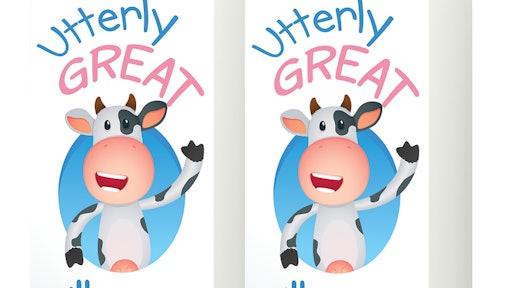 The art and science of packaging design can really be most appreciated in the food supply chain. Not only does stand-out packaging catch the consumer's eye and differentiate a brand from its competitors, but ideally it protects food during transportation and handling, enhances food safety and shelf life, and is also very sustainable.
Global packaging firm Tetra Pak has been at the forefront of alternative food and beverage packaging for decades, starting with its iconic Tetra Brik package and aseptic packaging technology that truly transformed food and beverage packaging.
Recently, the company released its Environmental Research 2013 study, which polled consumers and industry stakeholders for their views about the environment and packaging. The findings show that people in both developed and developing countries are highly motivated to do something helpful for the environment/reduce environmental impact. While sorting and setting aside packaging for recycling ranked highest as the action most often performed in mature markets (France, Germany, Japan, UK and USA), it scored lower in developing countries (Brazil, China, India, Russia, South Africa and Turkey) presumably due to limited access to recycling infrastructure.
At the same time, the higher cost of 'green' products was the biggest barrier to buying environmentally sound products in mature markets, while in developing countries a lack of awareness, information and access contributed to not buying eco-friendly products. Not surprisingly, companies cited the production cost of lower impact products as the leading barrier to making their own environmental improvements.
When it comes to labeling, Tetra Pak's study found that 37 percent of consumers regularly look for environmental logos on products, slightly lower than the 39 percent from the company's 2011 environmental study. However, the latest study shows that 54 percent of those polled trust environmental labels today, versus 37 percent two years ago.
As for how consumers perceive the environmental impact of different kinds of packaging, the majority (38 percent), ranked the carton highest, followed by glass (34 percent), can (17 percent), and plastic (12 percent).
Indeed, Tetra Pak's executives see a bright future for cartons over cans and they expect more food companies to make the migration.
During Pack Expo in September, Tetra Pak's vice president of marketing and product management for USA and Canada told FoodProductionDaily that retailer efficiencies were helping drive the trend. Consumers want fresher products, like soup, he said, while manufacturers want to appeal to consumers by presenting a different image or packaging.
Despite the overall positive developments in alternative packaging and sustainability, Tetra Pak's CEO Dennis Jonsson believes there's more work to be done in the area of recycling and the company aims to do its part by tripling the amount of recycled packages sold by 2020 compared to 2010 to meet its 40 percent target.
"We have no illusions about the challenges we face," admitted Jonsson. "But we believe that by finding new ways to process, package and distribute food and to deal with waste, and by working with partners throughout the value chain, we will make a difference for the futures of the company, the industry and the society."
The latest figures show that roughly 23 percent of all Tetra Pak cartons sold last year were recycled, compared to 21 percent in 2011, so about half of the 40 percent the company is hoping to achieve by 2020.
Meanwhile, Tetra Pak increased the delivered number of Forest Stewardship Council (FSC)-stamped cartons by 43 percent to 26 billion in 2012, and extended its sourcing of bio-based polymers used for the closures and caps on its packages.
Smarter packages and labels
Contributing to improved food packaging is also a primary business focus at DuPont. The company participated in a collaborative project with the Mexican state of Chihuahua and Alvaro Novarro Garate, the owner of MixPack, to provide infant formula to a community of Tarahumara Indians.
Specficially, DuPont's Surlyn brand resin was used to create a duo-chamber pouch package with purified water on one side and dried infant formula on the other. The unique design allows the contents to withstand a difficult transportation to remote areas and still last up to 12 months without refrigeration. To mix the contents, the person using it simply squeezes the pouch to activate the mixing and it's ready to consume.
DuPont is also working to address food waste by introducing packing solutions that extend shelf life and satisfy the demand for single-serve options. For example, FreshCase Packaging by Curwood, Inc.--A Bemis Division--USA, took top honors in the 2012 DuPont Awards for Packaging Innovation for packaging that preserves meat's color while extending shelf life 10 times longer than store-wrapped meat.
According to industry reports, demand in the U.S. for meat, poultry and seafood packaging will grow to $9.5 billion over the next five years, led by consumers' desire for single portion, vacuum packed pouches of fresh, frozen and processed items.
In another example of smart packaging and its impact on food safety, Colorado-based Chromatic Technologies, Inc. (CTI) announced the development of patent-pending 'reveal inks' that provide "return to fridge" reminders for high-risk producs like milk, yogurt, salsa, pickles and ketchup.
With roughly one-fifth of foodborne disease outbreaks occuring at home, "Most parents know that food safety at home is a big deal, but they need help understanding how long they can keep something out of the fridge," acknowledges Patrick Edson, CTI's chief marketing officer. "Food companies are understandably hesitant to put warning labels on their packaging, so the problem continues to exist. The simple solution is a 'return to fridge' reminder that appears on packaging when the product starts to warm up and the product can become vulnerable to spoilage. When the temperature is fine, the reminder is 'off.' When the package is getting warm, the reminder turns 'on,'" explains Edson.
CTI's 'reveal inks' can be printed on cans, paper labels, cartons and film and is powered by a combination of thermochromic inks. When the product, such as milk, is at a safe temperature, the message reads "drink milk," but when the carton reaches a target warm temperature (e.g. 40 degrees Fahrenheit), a color will disappear revealing a "return to fridge" reminder to the consumer. The company's process also allows the message, which is enabled to be "on" or "off" throughout the life of the package, to be customized.
Infratab, Inc. is another technology provider whose products aim to answer the question: "How fresh is it?" The Oxnard, Calif.-based company's Freshtime technology platform monitors, tracks and traces the condition of perishable goods with smart sensors and software.
Freshtime solutions consist of RFID sensor tags and software (data capture dashboards, cloud databases and analytics), which provide real time business intelligence about the freshness of perishable goods. They are also compliant with GS1 and EPCglobal tag and data standards.
Confusion over 'best by' dates
The advancements in food packaging and labels, while commendable, is unfortunately undermined at times by confusion over the 'sell by, use by, and best before' dates, which unintentionally contribute to food waste.
Last month, the Natural Resources Defense Council (NRDC) and the Harvard Food Law and Policy Clinic issed a joint report: The Dating Game: How Confusing Labels Land Billions of Pounds of Food in the Trash.
According to the report, "All those dates on food products--sell by, use by, best before--almost none of those dates indicate the safety of food, and generally speaking, they're not regulated in the way many people believe. The current system of expiration dates misleads consumers to believe they must discard food in order to protect their own safety. In fact, the dates are only suggestions by the manufacturer for when the food is at its peak quality, not when it is unsafe to eat."
The issue of food waste is gaining more attention, and this report highlights the staggering scope of the problem. For example, 20 percent of food wasted in British households is due to misinterpretation of dat labels. If the same were true for the U.S., it would mean the average household is discarding $275 to $455 per year of good food because of confusion over date labels. And, businesses too are wasting food. It's estimated that $900 million worth of expired product is removed from the supply chain annually.
Aside from unnecessary food waste, what's equally problematic is that, "Undue faith in date labels may be encouraging consumers to ignore the more relevant risk factors affecting food safety, including the importance of time and temperature control along the distribution chain. Many people don't realize that the amount of time food spends in the temperature 'danger zone' (40 degrees - 120 degrees Fahrenheit) is the main criterion they should use to evaluate food safety, rather than total storage time," states the report, which advocates for a new, clearer labeling system.
The complete report is available at www.fixfooddates.com.