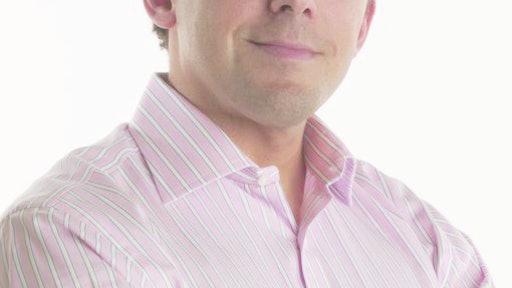 Each year, an astonishing $43 billion worth of fruits and vegetables are wasted in American retail stores, restaurants and households. Between 30 and 40 percent of the food we grow in the United States never gets eaten because of quality or freshness issues, over-buying or simple plate waste. Where does it all go? The Environmental Protection Agency estimates that food accounts for 13 percent of municipal solid waste in the United States, and as this wasted food decomposes it accounts for one quarter of U.S. methane emissions.
The waste goes far beyond the food itself. As much as 10 percent of the US energy budget is required to grow, pack and ship this food—and 80 percent of our fresh water consumption and 50 percent of our land goes to agriculture. As these precious resources become more constrained, wasting 30-40 percent of them is neither acceptable nor sustainable.
Today's fresh food supply chain is extremely sophisticated and impressive—it delivers an unprecedented range of fresh produce to tens of thousands of stores each day, year round—so why is the waste happening? And is there anything we can do about it?
Waste (shrink) in retail is typically about 8 percent, though it can be much higher in certain categories. But losses also occur at the farm, in trucking, through DC rejections and, of course, in the kitchen. Some factors are accretive—for example, poor handling or loss of temperature control at any point along the way amplifies waste downstream in the store or at home.
Companies have been using the HarvestMark platform to track fresh food from the farm to the shopper's kitchen for four years. As a result, we now have unique insights into drivers of waste. Once we started measuring the actual age and quality of products on store shelves, the results were surprising. For example:
• Produce that is picked, packed and shipped within 48 hours is frequently 10-12 days old on the shelf. Distance from farm to supermarket was often uncorrelated with freshness.
• Freshness on store shelves varies widely. It's not unusual to see a seven-day swing in product freshness, depending on when you look, despite deliveries five to seven days per week.
• Quality correlates strongly with age, of course. But our analysis was able to show exactly what a day of lost shelf life cost in terms of quality. We could also accurately predict the age at which certain defects would appear.
• There is typically very little measurement of quality and freshness aside from QC at the DC, and no feedback up the supply chain. As a result, we saw a process that was frequently out of control.
Food waste is shocking, but taking a few basic steps can turn it into an opportunity to capture additional value. Suppliers who grasp the value to their trading partners can distinguish and differentiate themselves in a competitive market. You can't manage what you don't measure. Simple sampling methods can help identify major issues, spot trends, focus on root causes and measure the impact of changes. Here are some simple steps:
First, measure quality throughout the supply chain. Understanding the age and condition of your product at critical points in the supply chain is key to identifying what's causing quality issues. It isn't necessary to measure everything—random sampling will suffice if done right. The adoption of case- and item-level traceability by the produce industry has made this much easier, and doesn't require adding any expensive infrastructure.
After establishing a baseline of performance, test hypotheses, make changes and observe their impact. Watch for trends, and benchmark suppliers or routes or packing methods, to begin reducing days in your supply chain and cutting drivers of waste. Less waste and fresher food means happier shoppers bringing home items they don't end up throwing away.
One of our customers was seeing high shrink in their retail customer's stores. Using a mobile phone-based HarvestMark app, auditors were able to efficiently and objectively sample quality and freshness at edge of shelf in stores served by different DCs. With the data instantly aggregated and access to online analytics on product performance, the supplier was able to see store practices that were affecting product quality, and identify problems in their farm operations. Analysis of store-to-store performance showed there was a significant opportunity to return days to the shopper. At their top-to-top meeting with the retailer, the supplier was able to demonstrate their category leadership by bringing facts to the table that were actionable and enabled collaboration between the parties.
Today's fresh food supply chain is complex, and there are hundreds of drivers of waste. But don't confuse complexity with intractability. Implementing a simple monitoring solution using today's mobile technology has enabled growers, shippers and retailers to gain valuable new insights into their supply chain—reducing waste and increasing sales.
Elliott Grant is the founder and CTO of YottaMark, the company behind the HarvestMark family of food traceability products.