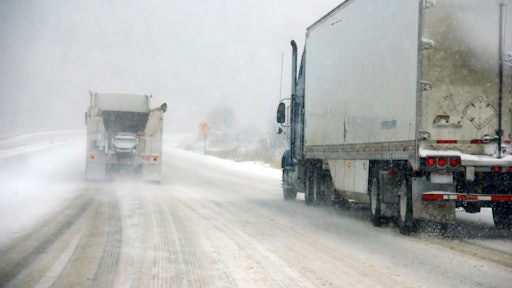 Lytx Inc.
Lytx Inc. rolled out Weather Hazard Alerts, a new artificial intelligence (AI)-powered geospatial technology built on the Lytx Vision Platform and developed within Lytx Lab, an idea incubator. Weather Hazard Alerts allow fleet managers to get notifications based on geospatial criteria and National Oceanic and Atmospheric Administration (NOAA) weather data to facilitate real-time decision-making for safer and more efficient driving.
"As trailblazers in geospatial intelligence, we are excited to present our customers with the power of our extensive data network combined with AI that understands context, enabling us to provide invaluable insights that enhance safety and promote operational excellence," says Rajesh Rudraradhya, Lytx's chief technology officer. "Through the application of machine vision and artificial intelligence technology to analyze vehicle imagery from vehicles in hazardous conditions, we are actively progressing towards the creation of highly localized weather alerts, advancing our predictive intelligence to anticipate potential risks and proactively prevent accidents."
Key takeaways:
Lytx's

new Weather Hazard Alerts overlays NOAA weather warnings (including snow, thunderstorms, floods, tornados, and more) onto fleet maps, allowing fleet managers to set alerts based on specific geographic, timeframe, and weather criteria and be notified as weather conditions become more severe in that particular region.

Weather Hazard Alerts can be filtered by geographic location, timeframe, and type of severe weather, including tornado, hurricane, flash flood, and others. Once the conditions are met, an alert is automatically sent to the fleet manager with a description of the event, an image on the map, how many vehicles may be impacted, and when and where that weather event is forecast to occur.

For a more proactive approach, fleet managers can also view current images from across the

Lytx

network via the

Lytx

Vision Platform to see weather conditions in real-time on specified routes.
"Weather Hazard Alerts give drivers and fleet managers another dynamic tool that can enhance overall fleet performance and driver safety," says Dan Lambert, Lytx's senior director of product management. "The customer feedback we've received during our development program has allowed us to rapidly surface key insights that ultimately create safer environments for drivers, passengers, and the public."