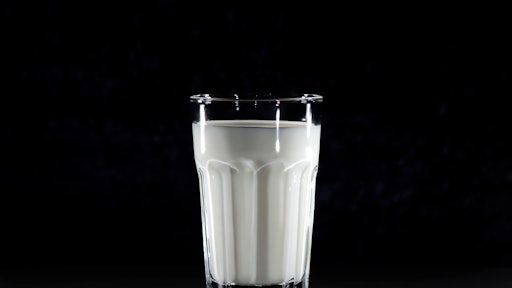 Pexels
Borden Dairy Co. has become the second major U.S. milk producer to file for bankruptcy. The filing comes less than two months after Dean Foods Co. filed for bankruptcy protection in Houston. Dean Foods is working with the Dairy Farmers of America cooperative on a potential deal. According to CNN, the cooperative would buy almost all of the company in result of the deal. Meanwhile, Dean's secured $850 million in financing from its existing lenders as part of its bankruptcy process to help keep the company running.
Borden cited rising milk prices and other challenges as the reason for filing.
Milk producers have been struggling for several years as competition from milk alternatives becomes stronger, forcing the price of cow's milk to rise. Smaller dairy farms across the country are feeling the impacts of industry-wide challenges. The Food Institute reports that the U.S. lost nearly 20,000 licensed dairy farms over the last decade.
"The company continues to be impacted by the rising cost of raw milk and market challenges facing the dairy industry," Borden CEO Tony Sarsam said in a statement. "Ultimately, we determined that the best way to protect the company, for the benefit of all stakeholders, is to reorganize through this court-supervised process."
The company has discussed a range of potential plans with its lenders, but has yet to reach an agreement. Currently, the filing says that Borden plans to stay in business throughout the bankruptcy process. However, it does not say whether it plans to say in business longer term or liquidate.