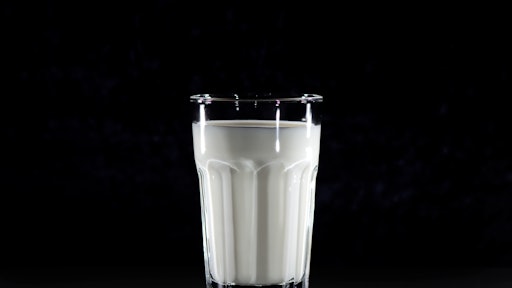 America's largest dairy producer, Dean Foods Company, has filed for bankruptcy protection.
CNN reports that the company has struggled in recent years as consumers have strayed away from drinking cows milk. This year in particular has been challenging as sales dropped 7% in the first half of the year, with profit falling 14%. 
Overall, Dean Foods' stock has lost 80% this year, CNN reports. The company blamed its struggles on the accelerated decline in the conventional white milk category.
Still, Dean's is filled with debt and has been unable to fund of its workers' pensions, forcing the company to file for Chapter 11 bankruptcy protection in order to keep it operating, reorganize its debt and help the pensions while it looks to sell the company. 
The company is working with the Dairy Farmers of America cooperative on a potential deal. According to CNN, the cooperative would buy almost all of the company in result of the deal. Meanwhile, Dean's secured $850 million in financing from its existing lenders as part of its bankruptcy process to help keep the company running.
Bondholders aren't convinced that a merger with the cooperative is a good idea, though.
According to Bloomberg, at a first-day bankruptcy hearing, an attorney for a third of the company's bondholders said that while the company is focusing on a combination with Dairy Farmers of America, it isn't value-maximizing.  Attorneys are arguing that the deal may not be feasible due to antitrust concerns.
The bondholder group reportedly offered Dean other alternatives, including capital to invest in a standalone restructuring plan and alternative financing, however, the proposal made no headway. 
Dean Foods won approval to access $475 million of the $850 million in debtor-in-possession financing, allowing it to pay employee wages and benefits, and pay suppliers and vendors in full. 
This article has been updated to reflect current information.