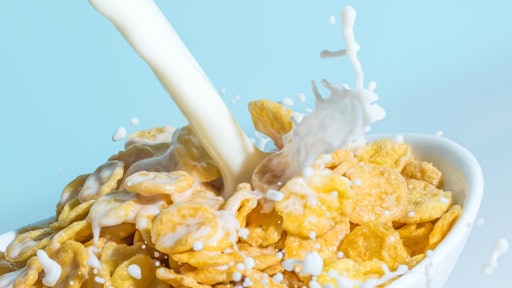 Getty Images
Cereal demand is slowing down as consumers branch out to new products, and that is okay with Kellogg Co.
CEO Steve Cahillane said that within the next 10 years, demand for cereal will not be dramatically different, however, even without dynamic growth, it will always have a place in kitchens.
The company sees other areas of potential growth. It's current pushing single-serve pack formats of snacks such as Pringles and Cheez-Its, fueling revenue growth.
While Kellogg can live with cereal shares remaining flat, investors might not be able to. Omaha-World Herald reports that shares fell as much as 6.2 percent in part of reports of the softness in cereal. Currently, breakfast foods make up roughly 20 percent of Kellogg's revenue.
The decline in cereal's popularity is in part of consumers preferring on-the-go eating, lower-sugar options and more restaurant options. According to data from Euromonitor, cereal demand in the U.S. fell to about $9 billion in 2018. However, on a global scale the cereal sales hit $24.6 billion in 2018, Omaha-World Herald reports.
While sales are slow, Cahillane believes that cereal is nowhere near disappearing.