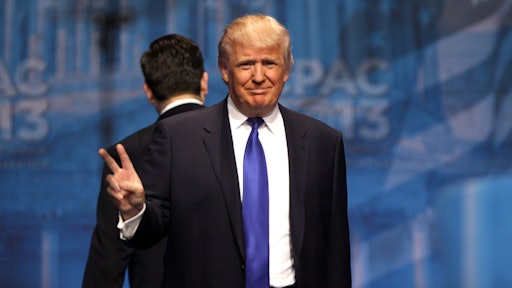 The agriculture industry expected tax cuts and deregulation. Instead, it faces a possible trade war and labor shortage thanks to anti-Mexican policies.
Expecting lower taxes and regulations, as well as increased profits, U.S. agriculture bosses and farmers eagerly backed Donald Trump during the presidential elections. However, two months into his administration, the growers—long reliant on the undocumented labor and trade revenue provided by Mexico—are finding themselves mired in regret and fear for their future.
Following Trump's bellicose statements on immigration enforcement, the North American Free Trade Agreement and a proposed 20 percent import tax on Mexican products, big agriculture in the U.S. is in a state of anxiety regarding the potential effects of a trade war with their trading partners south of the U.S.-Mexico border.
To read the full original article, please click here.