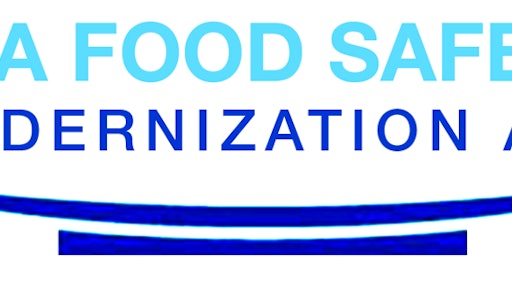 Congressional Democrats want the Food and Drug Administration (FDA) to help small farmers comply new food safety laws due out in spring 2016, according to The Hill. Sen. Chris Murphy (D-Conn.) and Rep. Rosa DeLauro (D-Conn.), along with 12 other lawmakers, sent a letter to the FDA's Acting Commissioner Stephen Ostroff on Monday asking that he implement technical assistance and training programs geared toward helping small farmers, small producers, and fruit and vegetable wholesale merchants follow the new rules required by the Food Safety Modernization Act (FSMA).
Lawmakers say they are most concerned about the new preventive controls for human food at factories and warehouses and what will be a first-ever nationwide standard for produce safety.
"Small farmers will need time, training, and relationships with regulators in order to effectively navigate new guidelines. Further, many small farms are diverse and have multiple profit centers—from produce, to value-added products, to dairy, to bakeries, and more," the lawmakers said in their letter. "While we understand the preventive controls rule is still being developed, we feel strongly that the final rule provide clarity on what qualifies as a 'facility' and what farmers must do to ensure compliance."
http://thehill.com/regulation/251811-dems-to-fda-help-small-farmers-comply-with-new-food-safety-rules
Editors Insight: One of the biggest problems with the FSMA law is there is confusion about who is covered and how the law will be enforced. The lawmakers' letter to the FDA reflects the confusion that exists among food industry stakeholders. The lawmakers are concerned about the law's impact on small farmers, small producers, and fruit and vegetable wholesale merchants.
Food industry stakeholders should recognize that there will be time to comply with the law once it becomes final.
In the meantime, the FDA has established the Food Safety Preventive Control Alliance to provide smaller companies with information about FSMA. This organization includes FDA officials, local and state regulators, industry officials and academic people. The alliance will be providing information on complying with the law once it becomes finalized.
FDA has recognized that there will be a learning curve for stakeholders. According to Quality Assurance & Food Safety Magazine, small companies (less than $1 million in annual revenue) will have three years to comply. Those with less than 500 employees will have two years to comply. 8-25-15 By Elliot Maras