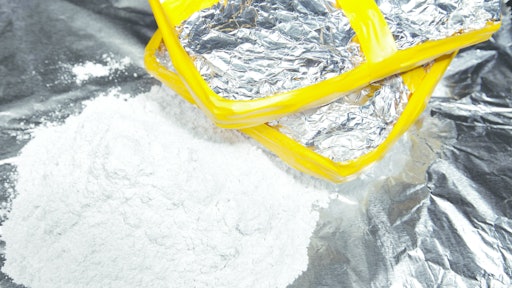 Consider that 85 percent of organizations recorded at least one supply chain disruption in 2012. That was an alarming statistic revealed during a recent Food Logistics Webinar with BSI's Lauri Powell, vice president, advisory services department, and her colleague Jim Yarbrough, global intelligence program manager.
BSI is in its fifth year as the sole provider of intelligence to Customs and Border Protection's C-TPAT (Customs-Trade Partnership Against Terrorism) program, identifying where the threats are to supply chains around the world and what they are, including those that are specific to the global food supply chain.
Organizations are not only contending with heightened risk brought on in part by increased imports and exports, their successes—and failures—are played out almost instantly and openly with social media.
"People are more connected than ever before…any supply chain disruption has the potential to go public very quickly and can leave a brand very vulnerable," said Powell during the discussion. A company's reputation represents 75 percent of the total value of an average business, she explained. Furthermore, surveys suggest that 70 percent of customers won't buy a product if they don't like or trust the company behind the product.
During his presentation, Yarbrough addressed some specific threats to the Agriculture & Prepared Products sector, one of many that are monitored by BSI.
He shared this data related to cargo theft:
Food theft incidents occur frequently around the world, but some areas are more at risk.
•     California leads the U.S. for most thefts of food shipments, followed by Florida and Texas
•     Most thefts of food shipments in Brazil occur in the states of Sao Paulo and Mato Grosso
Thieves indiscriminately target shipments of food; they're "crimes of opportunity."
•     Meats, seafood, soybeans, sugar, coffee and fruits were stolen so far this year
The most costly theft in the U.S. thus far in 2013 was a $500,000 load of frozen fish stolen from a truck parked at a truck stop in Lee, Florida, said Yarbrough.
Italy is another country reporting high rates of cargo thefts for food, especially in the southern half of the country and particularly for in-transit cargo (hijackings of cargo trucks). These heists are typically violent and sophisticated, said Yarbrough. For instance, it's not uncommon for thieves to use GPS blockers and perform coordinated attacks.
By comparison, northern Italy reports fewer in-transit hijackings, but more warehouse thefts targeting food products, especially high-value gourmet meats and cheeses ($400,000 in cheese was stolen in June; $260,000 in meat was stolen in March).
Yarbrough then turned to the topic of Unmanifested Cargo Introduction, or the smuggling of illicit materials into the supply chain. He noted that 40 percent of BSI-recorded drug smuggling incidents in 2013 involved food and beverage cargo. Much of the illegal activity is centered on food shipments from South America moving via containerized ocean carriers to the U.S., Canada and Europe—high-demand markets for drugs.
"These operations are getting more sophisticated and coordinated across international borders," noted Yarbrough.
Identity theft is one way drug traffickers smuggle drugs, he said. "Computer hackers will steal the identify of a legitimate company, like a trucking company, and arrange for drug-laden shipments under their name." The traffickers know that by using a company's good reputation, they are more likely to evade customs checks or other risk-based targeting procedures.
Not surprisingly, Colombia and Ecuador are two hot spots for the origination of containerized food shipments containing drugs, especially cocaine. Corruption in these countries adds to the problem, said Yarbrough.
Ecuador's Port of Guayaquil is "one of the most corrupt in the world," he said. Between January and July 2012, police arrested 19 port and customs workers at the Port for contaminating legitimate shipments with illicit drugs.
One of the traffickers' favorite methods is called "gancho ciego," which translates to "blind hook," said Yarbrough. It involves breaking the seal on an ocean container, placing illegal drugs inside, then resealing the container with a duplicate, fake seal.
Use of this tactic is on the rise, remarked Yarbrough. During the first half of this year alone, the "blind hook" was discovered 24 times, compared to 29 times in all of 2012.
Traffickers seem to favor the "blind hook" because they don't have to hack into ports' computer systems or deal with corrupt port officials, explained Yarbrough, who added that BSI records roughly one shipment per week at European ports that use this tactic.
"It's much like an Arms Race," explained Yarbrough. "As countermeasures are implemented, traffickers come up with new ways to smuggle drugs."
The archived Webinar, "Food Industry Trends and Supplier Audits," is available online at www.foodlogistics.com/media-center/webinar.
Companies in this article