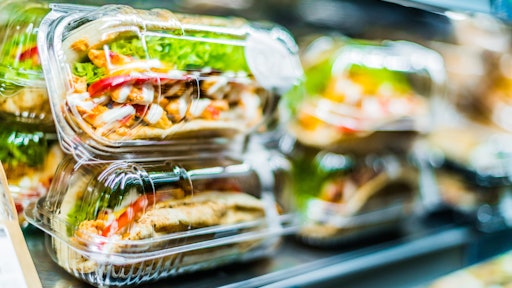 monticellllo - stock.adobe.com
Of the many industry casualties of the Coronavirus disease (COVID-19) pandemic, food and beverage companies are certainly one of them. Many, through no fault of their own, could not weather the unplanned disruption, and as a result, were unable to recover. To stay ahead of the competition, organizations must adhere to the three core pillars that exist within the organizational resilience framework -- operational resilience, information resilience and supply chain resilience.
While the food and beverage industry is especially sensitive to disruption, be it sudden change or the result of a gradual decline over time, if businesses can implement the principles of organizational resilience, they'll be on more solid footing when the winds of change blow their way.
Operational resilience
Operational resilience means that organizations need to be both consistent in what they do while embracing change by being flexible and innovative. This means organizations must be able to identify what changes to products or services need to be made to meet shifting customer demands, make operational improvements when needed and reassess both how employees are valued and how the organization is governed.
The winning formula for a resilient organization blends best practices that are considered defensive, which are the controls, processes and procedures designed to stop bad things from happening, loss avoidance and value preservation, with those that are progressive, such as the innovation, where organizations have embraced the use of emerging technologies, to support new ways of working and new product development, rapid design, etc. This enables organizations to embrace the benefits of being defensive, progressive, consistent and flexible.
Information resilience
In today's rapidly digitized world, organizations must adopt information security best practices. These are practices that allow stakeholders to gather, store, access and use information securely and effectively. Information resilience focuses on potential risks and impacts throughout the food, beverage and retail industry. National and international crime organizations frequently target the food chain to commit large-scale adulteration, counterfeiting, fraud, theft and smuggling, even hacking into storage and distribution company systems to uplift counterfeit products and insert them into the legitimate supply chain. While the food industry may have been a lower priority for malicious actors in the past, as consumers increasingly move to online platforms for grocery and food delivery, cyber threats are increasing, making information resilience paramount.
As the industry continues to embrace new and innovative technologies, we must always consider the risks and impacts from an information resilience perspective.
Supply chain resilience
Supply chain networks are becoming more and more complex. With networks that span continents and industries, the ability to quantify and mitigate procurement, manufacturing, transportation and sales risks is paramount. Because disruptions are almost always guaranteed, organizations must proactively identify their critical risks to help protect global operational, financial and reputational exposures. Understanding how real-world events shape criminal behavior is just one way to keep your supply chain resilient.
For example, as the COVID-19 pandemic broke out, BSI's Supply Chain Intelligence Platform, SCREEN, found that strategies employed by thieves shifted this year as a result of lockdowns and consumer demand for certain products. Criminals targeting food and beverage commodities and alcohol and tobacco were on the rise, likely due to increased value resulting from panic-buying, stockpiling and shortages. Specifically, SCREEN found that food fraud incidents are increasing globally, and specifically in Latin America, resulting from travel restrictions due to COVID-19.
Supply chain resilience requires an organization to be able to confirm who their direct vs. indirect suppliers are and proactively identify risk throughout the global supply chain. With the ever-changing landscape, today's consumers are more discerning and expect greater levels of transparency in the products they purchase; new quality attributes require organizations to be able to tell their "supply chain story." This means that organizations must be able to proactively detect and identify the presence of risk throughout the global supply chain, including those posed by modern-day slavery, unsafe workplace conditions, gender equality, fair living wages, environmental impacts and supply chain security risks.
Conclusion
In whole, organizational resilience reaches beyond survival toward a more holistic view of business health and success. Building a resilient organization using these three pillars of organizational resilience can help any business in the food, beverage and retail supply chain achieve quality, safety and sustainability goals while ensuring they're better protected against future threats. It is the responsibility of leaders in every organization prepare their business for the future, enabling greater levels of agility and responsiveness, and to embrace the benefits of positive change.