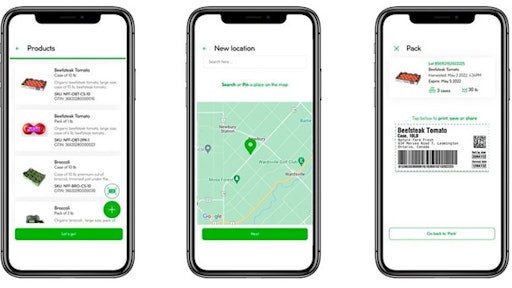 Mojix
Mojix revealed Source, what is said to be the first Software-as-a-Service (SaaS) platform and app for first-mile traceability.
"With Source, we are completing the item journey from start to finish, or should I say, from finish to start. We have recently implemented traceability at a leading QSR's facilities at the very end of the chain, from warehouse to restaurant. Today, we'll be able to link any of that data to the very beginning of the chain. Our teams have covered uncharted territory to bring end users, first receivers, brands and suppliers alike crucial information on the provenance and origin of their lots, data which wasn't available to them before. The relevance, adaptability, ease of adoption and frictionless qualities of Source are extremely convincing, and we cannot wait to witness the impact this innovative solution will have," says Dan Doles, Mojix CEO.
From Mojix:
The solution was built in response to queries from food brands, soon under the obligation to go beyond "one up, one back" and provide Traceability Program Records within 24 hours of a data request.

The app produces standard labels in any format (barcode, QR code, RFID) that will serve to track the item or lot throughout its lifecycle from the earliest moment possible.  
The app is also equipped with the latest recognition technology to automatically populate data fields from available documents, such as purchase orders or invoices.