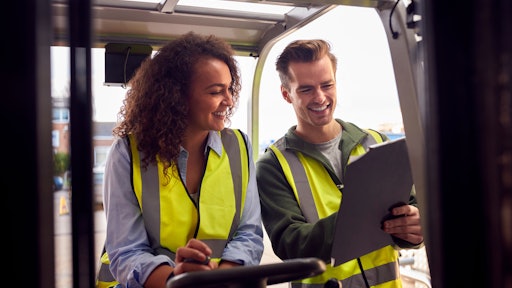 Monkey Business AdobeStock_494483310
Communication, pay and logistics rank as the top negative themes in trucking trends, according to a new WorkHound report. However praise, people and home time listed as positive themes, with praise accounting for 24% of the feedback.
"The trucking industry continues to face inflationary pressures, record-high fuel prices, and ongoing supply chain disruptions," says Max Farrell, co-founder and CEO at WorkHound. "Coupled with the long hours and often stressful working conditions inherent to truck driving, burnout and turnover rates have reached an all-time high. On the heels of a year filled with unpredictability, retaining employees remains a top priority for carrier companies."
From PR Newswire:
Feedback included messages of gratitude, often recognizing the perks drivers appreciate, showing a clear indication that company culture is an important factor.
The top negative themes often overlap, highlighting confusion about compensation and job dynamics. This illustrates the need for carriers to improve communications, especially for new hires.
Companies who regularly contact their employees following a negative submission have higher overall satisfaction scores. This suggests empathetic engagement positively impacts relationships and, in turn, retention rates. With this in mind, the company is adding a 2-way anonymous messaging feature to its platform, allowing managers to chat with workers to resolve issues in real time.
"WorkHound's Annual Trends Report sheds light on the critical issues faced by the industry's most valuable assets, its drivers and the invaluable benefits reaped by providing your workforce with a platform to express their thoughts, concerns and needs," adds Farrell.