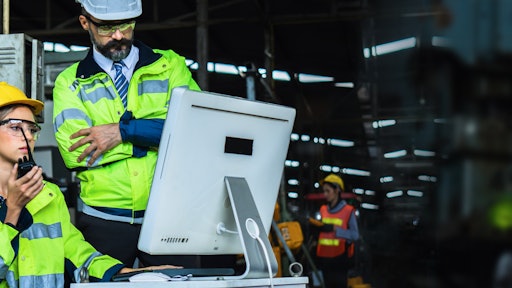 khwanchai AdobeStock_422006726
Many logistics and supply chain businesses struggle with employee retention. The industry has been around for a long time, and yet, is still operating on the outdated idea that employees are satisfied with a job that allows them to make money. But this assumption couldn't be further from the truth. In order to retain talent, companies need to lean into shedding the static, old, dusty structure of compensation and benefits.
The U.S. Bureau of Labor Statistics reports 867,000 logistics employees quit their jobs in August. A recent survey found that the average turnover rate in the logistics industry is around 31%. Almost half of the people who took this survey reported that retaining employees is becoming harder than ever before.
Employee retention directly impacts business performance and is essential to grow and scale in the logistics sector. Organizations need to invest more resources into retaining staff and the only effective way to do this is to put people first. It is no longer acceptable to view employees as numbers or cogs in a machine - we must focus on creating a work environment and a company culture that considers the individual and their unique needs. This investment protects both employers and workers by reducing training costs and employee turnover rates resulting from replacing former colleagues with new ones every few months. Organizations need to design and implement ways in which they can galvanize all of the connecting relationships within the company. Give people a purpose and they will rise to the occasion. Engaged people power progress and this leads to prosperity for everyone.
Here are five ways to create a workplace culture that will maximize employee retention.
Increasing employee retention rates
Several factors contribute to employee retention in the logistics and supply chain industry. These can include competitive salaries, performing challenging work that employees desire, comprehensive benefits and opportunities for career advancement. Additionally, companies must focus on creating positive working environments that meet their employees' needs.
Salaries and benefits
One of the most influential ways to retain employees is to offer competitive salaries and benefits packages. Companies must ensure that their employees are paid fairly for their job and receive benefits such as health insurance, retirement plans, stock options and performance bonuses. Regarding compensation levels in the logistics and supply chain industry, many experts recommend focusing on market rates rather than internal pay grades or levels to allow companies to provide employees with the salaries they expect and deserve. This will positively distinguish them in an extremely competitive job market.
Skills and talents
Another critical factor in employee retention is providing employees with challenging work that uses their skills and abilities. Logistics and supply chain professionals typically have a wide range of skills, from data analysis and problem-solving to communication, organization and attention to detail. By regularly providing opportunities to learn, excel and grow, companies can foster engaged employees who feel valued for their work.
Make it personal
Along with offering competitive salaries and opportunities for challenging assignments, it is equally essential for employers in the logistics and supply chain industry to focus on creating positive working environments where employees can thrive. This might include flexible schedules, opportunities for growth and advancement, comfortable workspaces, mentoring programs and regular supervisor feedback.
Lead by example
Embodying your values as a company and leadership team will set your business up to thrive. Take the time to define your values and communicate them to every employee, no matter their position in the company. Logistics companies can take this a step further and discuss these values in the interview process, introducing them to each new interviewee. Once you establish your values, live by them every day.
Create an open dialogue
Engage your team for input on key business decisions. This communication will allow them to feel that they are not just listened to but also heard. Opening up the dialogue between and throughout all levels of the company is essential to discovering each employee's needs. Leadership teams need to communicate with intent and purpose because if they speak and don't follow through, it appears nobody is genuinely listening. Clear communication establishes trust and rapport, which positively impacts employee retention rates.
Ultimately, companies that want to retain employees in the logistics and supply chain industry must focus on creating positive work environments that provide a sense of long-term stability for their employees. By providing competitive salaries, opportunities for growth and flexible work environments, employers will notice a significant improvement in talent retention and their bottom line.