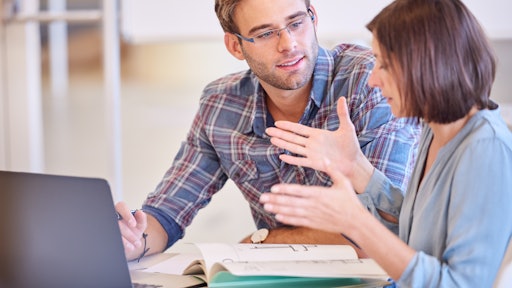 nakophotography AdobeStock_112315566
With inflation on the rise and headlines on hiring freezes and layoffs becoming more frequent, businesses are scrambling to prepare for an economic downturn.
The immediate response is typically to cut costs by trimming headcount. While layoffs will save money in the short-term, they do more harm than good in the long-run – especially for those with a large base of frontline supply chain workers.
The true costs of layoffs
Though we seem to be headed into an economic downturn, the job market remains strong – something that wasn't the case during the 2008 recession. That poses an important question: Are businesses underestimating how difficult it will be for them to bring employees back, once they've removed a large portion of their fully trained frontline workers?
For starters, the ongoing labor shortage makes it easier for laid off employees to quickly find a new job. On top of a tight labor market, companies are still offering new hires incentives like high hourly rates and sign-on bonuses in order to stay competitive. These incentives make hiring, an already costly process, even more expensive. According to data collected from WorkStep's turnover calculator, on average it costs a company about $20,000 per frontline employee turnover event. Multiply that by every employee that needs to be replaced, and the organization could easily spend millions per building to rebuild their workforce.
The long-term hiring impact will be even more significant. When a company rolls out layoffs, many workers will actively avoid applying to these companies in the future. If a potential employee has doubts about job security before even applying to a job, they likely won't trust management enough to accept an offer – further limiting the applicant pool and damaging the company's overall reputation.
The impact of labor cuts on the supply chain
What's happening in the labor market right now is especially concerning for supply chain leaders, who have struggled to keep up with demand and manage disruptions since the onset of the pandemic. Staff cuts across warehouse floors, at ports and in factories will stress the supply chain even further. If supply chain leaders don't take action to improve the situation now, product delays and shortage issues will only get worse.
If we want the supply chain to recover, remember an important truth: people run the supply chain, and it can't be strengthened without frontline workers. Right now, companies are faced with two options – laying off workers and operating with a reduced staff, which will weaken the already fragile supply chain, or retain current workers, conduct business as normal and help rebuild the supply chain.
Industry professionals know that the poor state of the supply chain wasn't solely caused by the recession, COVID-19 or the Great Resignation. Yet, businesses continue to slap band-aid solutions on the current issue that's causing problems – in this case being the recession and resulting layoffs – rather than investigating the root causes.
But how can a company actually get to the root cause of its biggest issues? A good way to start is by asking some of the people who are most impacted by current events in the supply chain – frontline workers.
Asking for employee feedback vs. implementing employee feedback
Unfortunately, frontline worker retention strategies often fall to the bottom of the corporate agenda. This isn't surprising given the high turnover rates in the space.
Recently, supply chain workers were anonymously surveyed by WorkStep on the state of their current positions. Of these workers, 41% reported never having been asked for feedback, while 70% reported feeling as though their voices weren't heard. Why would an employee stay with a company they feel doesn't value them enough to listen?
Employee retention starts with real communication strategies like digital check-ins that seek to actually discover where employee attitudes stand. A company can send out as many surveys as they want, but if management isn't taking action from those insights, it's a waste of time. There isn't anything wrong with raising pay or offering spot bonuses – especially against soaring inflation rates in a tough job market – but if throwing money at employees is your organization's only retention strategy, you might as well be throwing that money down the drain.
The importance of retention strategies
Though retaining your workforce may not seem like the natural thing to do in a tight economy, it's one of the best possible ways to protect your company and supply chain.
However, it's important to remember that an employee retention strategy is more than choosing not to do layoffs or offering monetary gifts to keep up with your competitors' hiring practices.
Instead, put yourself in your employee's shoes and walk yourself through a day in their position. Would you be happy? Do you have a career path that you're excited about? You may answer by stating you're unhappy in the conditions your employees have to work in. Choosing to respond to your negative feelings about the role requires taking action on behalf of your employee. It's not complicated: Retention starts with a response – and that response can save your business a lot more than you may have realized in the long run.