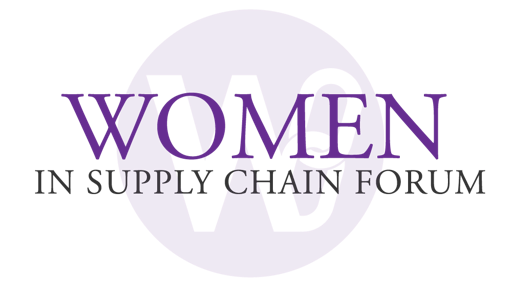 Food Logistics and Supply & Demand Chain Executive launch the Women in Supply Chain Forum, an in-person event designed to bring together CEOs, Presidents, Partners, VPs and Director-level decision makers at shippers, DCs, warehouses and 3PLs to learn, grow, network and more.
This premier networking event, which will take place Nov. 8-10, 2022 at the Starling (soon to be The W Midtown) in Atlanta, is tailored to women in executive-level positions to expand their professional network and enhance their businesses through thought-provoking discussion panels.
The Women in Supply Chain Forum will kick off with an opening keynote conversation between Editor-in-Chief Marina Mayer and Sarah Barnes-Humphrey, Owner of Let's Talk Supply Chain podcast, to discuss the overall landscape of women in supply chain and logistics.
Day 2 will bring together Ellen Voie, Founder of Women in Trucking; Rebecca Brewster, President and COO of American Transportation Research Institute (ATRI); and Lindsey Trent, President and Co-Founder of Next Generation Trucking to discuss how to alleviate the truck driver shortage.
Later that day, Kathy Fulton, Executive Director, American Logistics Aid Network (ALAN), and Stephany Lapierre, CEO of Tealbook, will detail how to overcome today's supply chain disruptions.
Day 2 will also consist of fireside chats, Breakfast of Champions, more panel discussions and an invitation-only lunch.
In the evening, the Forum will host all current and past winners of Supply & Demand Chain Executive's Women in Supply Chain award to talk about diversity in the supply chain, the importance of mentors and community and why female leaders deserve a seat at the exec table. Also, meet the overall winner of the 2022 Women in Supply Chain winner.
"When I launched the Women in Supply Chain award three years ago, I was prepared for an uphill battle. I was envisioning a long road ahead in getting the supply chain industry educated enough as to why it was important to recognize women in the supply chain. But, this award, the winners and those who submitted nominations—both men and women—is a testament that supply chain organizations were already recognizing their female leaders; they just needed a better platform," says Marina Mayer, Editor-in-Chief of Supply & Demand Chain Executive and Food Logistics. "This year, we received over 280 submissions. Almost 100 of those submissions came from men. The Women in Supply Chain Forum is the next step in further recognizing and celebrating these women and their community and building that network of industry professionals who share the same struggles and achievements."
CHECK OUT Women in Supply Chain Forum and register to attend, become a panelist, invite your co-workers and more.