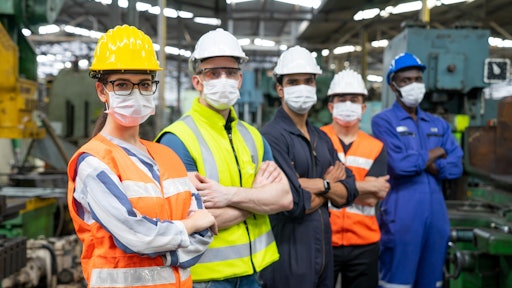 godji10 - stock.adobe.com
Trucking moves a whopping 72% of goods in the United States. While this figure could include things like medications, toys, furniture and more, it also includes perishable foods like yogurt, milk, frozen pizzas and more.
So, when those trucks sit idle due to the impending driver shortage, the supply chain stops.
Fortunately, efforts are being made to curb the labor and driver shortage, enhance worker safety, improve diversity and inclusion efforts and make the supply chain the "it" industry to work in.
And, it seems to be working.
For instance, employment of supply chain management professionals is expected to grow by 30% from 2020-2030, which is faster than the average for all professions, according to the U.S. Bureau of Labor Statistics.
Companies like Association for Supply Chain Management (ASCM), Council of Supply Chain Management Professionals (CSCMP) and SMC³ joined our Supply Chain Learning Center to offer continuing education courses in everything from CLTD and procurement certificates to supply chain management, carrier pricing, business analytics and more. From beginners to pros, there's online courses for every skill level.
The supply chain is now considered to be the pandemic's must-have college degree, according to Bloomberg. And, since The Great Reshuffling pushed many frontline jobs to the forefront, post-pandemic, supply chain jobs are here to stay.
Maybe the supply chain doesn't stop when trucks sit idle; maybe it does keep moving regardless; maybe the labor shortage won't last forever, it could improve, it could most definitely get worse, it could sit stagnate. Either way, continued education in the supply chain space is key to moving the needle toward accruing the next best employee while still achieving employee retention.