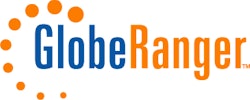 GR-AWARE is the RFID-based asset management solution that provides you not only a view of your assets by location and other attributes, but also the ability to easily incorporate that information into your business operations and legacy systems –  actionable visibility.
GR-AWARE supports a broad range of RFID and sensor technologies*, and mobile and stationary RFID infrastructure to track logistics, industrial, healthcare, and IT assets.
GR-AWARE easily creates edge processes, manages exceptions, triggers alerts and notifications, and generates a variety of real-time reports.
GR-AWARE, GlobeRanger's RFID-enabled asset tracking solution, offers you a single, scalable platform to support all your corporate assets. No longer do you have to deal with asset tracking silos for different hardware technologies, nor be limited to viewing assets on a map. Implement GR-AWARE and enjoy the operational and financial performance Edge.
Request More Information
Fill out the form below to request more information about
GR-AWARE - Asset Management & Tracking