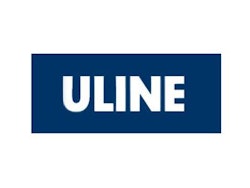 Uline is planning to build a 1.2 million distribution center in Kenosha, Wisconsin, close to where Amazon's fulfillment center is.
If the company moves forward with the project, it would have nearly 5 million square feet of warehouse space in the area. It also stands to further position Kenosha County to become a warehousing center as major companies are flocking to the central location on I-94.
The project appears to be in the early stage as Uline has yet to file anything with the city of Kenosha. Though, plans surfaced in documents submitted to the state Department of Natural Resources to identify wetlands on the proposed site last week.