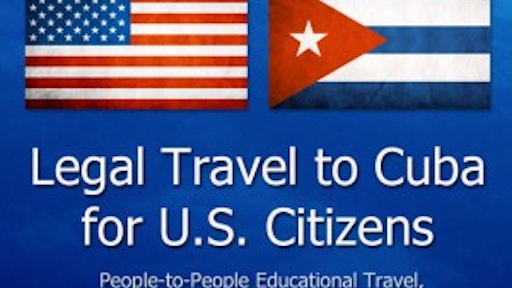 The Obama administration announced Tuesday that it would allow individuals to travel to Cuba for "people to people" educational trips and lift limits on the use of American dollars in transactions with Cuba, wiping away stiff restrictions on travel and commerce as President Obama prepares to make a trip to Havana next week, according to The New York Times.
The actions are some of the most significant regulatory changes the Treasury and the Department of Commerce have made on the way toward normalization that Obama and President Raúl Castro of Cuba announced in December 2014. They come days before Obama will land in Cuba, the first visit by a sitting American president in 88 years and a marquee element of his foreign policy.
The change punctures a major element of the American embargo against Cuba, which remains in effect despite Obama's repeated calls for its repeal — the Republican-led Congress has shown little interest in lifting it. While tourism is still barred by statute, the new rules amount to permission for any American who wants to travel to Cuba to plan an educational sojourn there, as long as they keep records of their activities for five years.
To read more, click here.