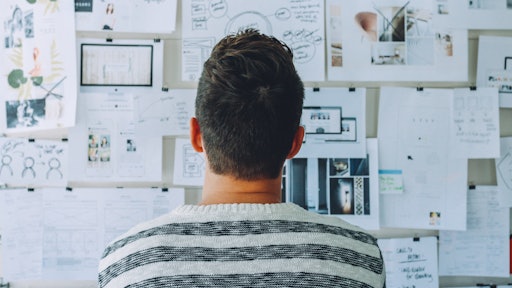 Every supply chain has its own set of pain points. Although varied by industry and company size, these pain points often stem from inefficiencies and entropy and are manifested as a result of either lack of attention or lack of process — both of which affect your supply chain optimization.
When left to fester, these pain points can create permanent damage within a supply chain.
Working to identify and immediately triage these pain points should be a top priority for all companies. The following 3-step process has proven to be an effective way to handle these common pain points:
Diagnose Pain Points
The first step in the healing process is to diagnose the pain points – large or small – and determine how they are hurting your supply chain's overall optimization. One of the best ways to do this is to have a supply chain engineer break your supply chain down, layer by layer.
Most supply chains consist of the following layers or departments:
Manufacturing
Suppliers
Transporters
Warehouses
Distributors
Service Providers
Retailers
Customers
It's important to be thorough and break down each layer, process by process and person by person. It can be extremely helpful during this process to have the assistance of an experienced supply chain engineer.
Identify Solutions
The next step in the process is to identify solutions. Supply chain solutions can be found in many ways, including:
Supply chain or transportation network study – identifying pain points in your distribution and transportation networks, though intensive and often costly, allow you to reassess your entire supply chain and align it for success. Engaging a third party provider or supply chain consultant with engineering expertise, the right supply chain optimization tools, and an intimate understanding of your industry can help you properly optimize your supply chain to meet your most important supply chain goal – getting your product to your customers in the right time, at the right cost.
Lean action workouts – a great way to identify low hanging opportunities for improvement, or deeply rooted issues within a warehouse, is to do a Lean action workout. These workouts focus on operational, safety and quality aspects within a distribution center. When done correctly, they have sustainable bottom line impact—and drive improvements in workplace culture.
Embrace technology – leveraging an advanced Warehouse Management System will allow your company to troubleshoot pain points with planning and forecasting by allowing you to better understand product cycles and therefore ensure your product flow is smooth, inventory costs are kept in check and space is used as efficiently as possible.
Be sure to ask yourself these important questions about your WMS in order to determine if it's up to par:
Does my WMS allow me to forecast, plan and anticipate peak times of demand?
Does my inventory and order management data give me real business intelligence?
Do I have inventory visibility that helps me make decisions upstream and downstream in my supply chain?
An underperforming WMS can cause serious damage to a supply chain, which is why we recommended a Tier 1 platform capable of providing better visibility and management of product inventory, as well as additional insight on warehouse labor, space utilization, workflows, equipment requirements and even accounting.
Implement for Success
Once you've conducted your study, done your Lean action workouts, or leveraged technology, now it's time to implement with measurable action plans. To measure is to know, and without measurement, you cannot manage toward a successful supply chain.
There are three levels of metrics that should be looked at to achieve supply chain success:
1. Operational metrics – measure how well a provider is handling the day-to-day within a distribution facility or transportation scenario. They can include order accuracy, inventory accuracy and lines picked per hour.
2. Tactical metrics – measure a providers performance against Key Performance Indicators for the client. Tactical metrics can include things like order cycle time, or speed to shelf measurements in the retail industry.
3. Strategic metrics – measure how well the 3PL warehousing and distribution are operating as partners with the client. Is the supply chain driving value, and ultimately optimizing costs for the client? Is the client able to meet or exceed sales targets as a result of the relationship?
These metrics should be visible and meaningful across a supply chain, and embraced by leadership. When company leaders live by these metrics, the culture becomes one where employees thrive on driving continuous improvement within the supply chain.