Daco.stock.adobe.com
The first Friday in October every year sees a celebration of manufacturers through National Manufacturing Day. Observed this year on October 6th, the day is dedicated to recognizing the critical role of manufacturing in the economy and the innovative solutions it offers. The National Association of Manufacturers reports that there is a need to fill roughly 4.6 million high-skill, high-tech and high-paying jobs over the next decade. In recent years, there has been a growing emphasis on new education initiatives that aim to transform the manufacturing sector and prepare the next generation of skilled and forward-thinking manufacturers for the workforce.
The Evolution of Manufacturing
Manufacturing has come a long way—from the traditional assembly line to modern manufacturing practices with highly advanced technology including automation, data analytics, 3D printing, AI and robotics. Today's manufacturers require a diverse skill set and a deep understanding of these nuanced processes. In a proclamation from the White House, President Joe Biden describes the essential work of manufacturing in America.
"Manufacturing is the backbone of our economy, but for the past few decades, we have not always treated it that way," says President Biden. "We are living through one of the greatest industrial revivals in our Nation's history. There is no one that America cannot outcompete. We used to lead the world in manufacturing, and by investing in America and in our people, we are leading the world in manufacturing growth. Jobs are coming home. Factories are coming home. And we are feeling pride once again in the phrase that is finally a reality and not just a slogan: 'Made in America'."
A Fresh Take on Education
In response to these changing dynamics, especially in America, education initiatives have emerged to bridge the skills gap such as:
STEM Education:

STEM

is at the core of many fresh initiatives.

STEM

programs provide students with a strong foundation in technical skills and problem-solving, which are essential in manufacturing.
Apprenticeships: Apprenticeship programs have gained popularity in recent years as a practical way to learn the ropes of manufacturing while earning a wage. These programs mentorship, ensuring that participants are job-ready upon completion.
Industry-Academia Partnerships: Collaboration between educational institutions and manufacturing companies is on the rise. These partnerships facilitate the development of curriculum and training programs that align with the industry's evolving needs. For example, in honor of National Manufacturing Day, Mitsubishi Logisnext Americas Group welcomed 60 local high school students for an exclusive tour of its Marengo facility to give students a firsthand look at the manufacturing process.
Maker Spaces and Fab Labs: Maker spaces and fabrication laboratories (Fab Labs) provide access to cutting-edge tools and equipment for hands-on learning and prototyping. They encourage creativity and innovation, essential qualities in modern manufacturing.
Online Learning: Online courses and digital platforms offer flexible learning opportunities, allowing individuals to acquire new skills and knowledge at their own pace. This accessibility is vital for those looking to upskill or transition into the manufacturing sector.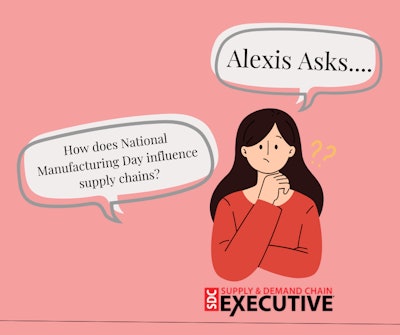 These education initiatives are not only shaping a new generation of manufacturers but also contributing to the revitalization of the manufacturing industry. They are fostering a diverse and inclusive workforce, while attracting talent from various backgrounds and demographics. This solid preparation of individuals to work with advanced technologies supports manufacturers with productivity and sustainability goals.
A fresh take on education and a highlight on manufacturing on the economy is making a way for a new generation of manufacturers and consumer awareness that adapt to change and drive the industry forward.