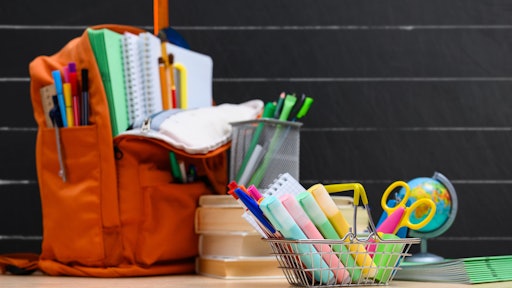 Nikita/stock.adobe.com
The back-to-school season is in high gear and the impact on the supply chain becomes a multi-faceted challenge that businesses must navigate. While the influx of students and parents shopping for new supplies is a well-known phenomenon, the aftermath of the rush is equally important to consider. The surge in returns and exchanges that follows this period has an effect, thus retailers and manufacturers must anticipate, strategize and manage to minimize disruptions.
Marcus Shen, CEO of B-Stock Solutions, explains a few different strategies that help retailers make the returns process more sustainable, and ultimately reducing the amount of excess stock sitting in warehouses today.
Virtual try-on and augmented reality. Implement virtual try-on tools and augmented reality experiences on your website to allow customers to visualize products more accurately before purchasing. This can reduce the need for returns due to mismatched expectations.
Repair and refurbishment. Consider repairing or refurbishing items that are still in good condition to be resold as "open-box" or "refurbished" items at a discounted price.
Rethink packaging. Eco-friendly packaging will reduce waste and can be reused in the event that items are opened and returned. If you can improve protection and durability at the same time, you may be able to reduce returns resulting from damage that occurs during shipping and handling.
Donations and recycling. Develop partnerships with charitable/non-profit organizations that will accept your tax-deductible donations of returned and slow-moving back-to-school goods. While the returns may still come, this can ensure returns don't pile up and support your business's PR efforts.
Encourage exchanges. Offering perks to customers who opt for exchanges rather than returns (or simply streamlining the exchange process) helps ensure that you still make a sale and decrease your inventory by one unit.
Re-commerce. Selling returns and overstock through the secondary market maximizes operational efficiency and saves precious warehouse space and time.
"With less inventory in storage and transit, retailers have less overhead and are more flexible, agile and lightweight. The back-to-school season is a precursor to the holiday season, designing a strategy now can have an even greater payoff in the coming retail season," says Shen. "Retailers should prioritize their asset value recovery strategy for back-to-school returns and leftover inventory. Re-commerce platforms help retailers gain value recovery velocity through tracking and analyzing sales trends, enabling them to create data-backed strategies for achieving their asset recovery and velocity goals."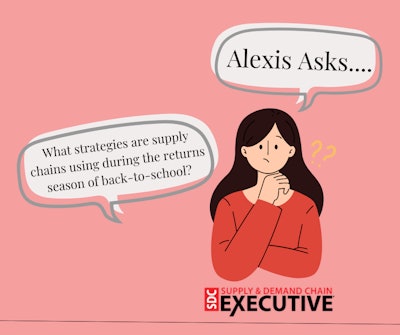 Demand is at an all-time high as consumers find more places to be influenced and shop. Adopting sustainable practices behind the wheel of consumerism allows products to be used longer and mitigates product loss. Today, retailers continue to introduce returned and overstocked merchandise into the secondary market – back-to-school categories like apparel and consumer electronics and mobile in particular.
Shen describes how the downturn in the economy has consumers examining their discretionary spending more closely, and that, for example, has led to the rise of apparel-focused reselling platforms and secondhand shopping. This shift in consumer behavior reduces demand for new production, shrinking the industry's carbon footprint. "Inventory secured by the pallet or truckload is the most cost-efficient for buyers of liquidated goods, where excess inventory is available at pricing that is a fraction of the retail price. Resale businesses can acquire discounted back-to-school inventory at far lower prices as the season comes to a close and retailers look to clear out unsold inventory as quickly as possible to make way for holiday merchandise," says Shen.
The back-to-school season may bring about an influx of returned goods, but the use of resale and other sustainable practices lessen the blow, for retailers, consumers and the Earth. Thus, back-to-school returns necessitate a fine-tuned approach to reverse logistics, compelling businesses to implement strategies that balance responsiveness, cost-effectiveness and sustainability as a priority for all.