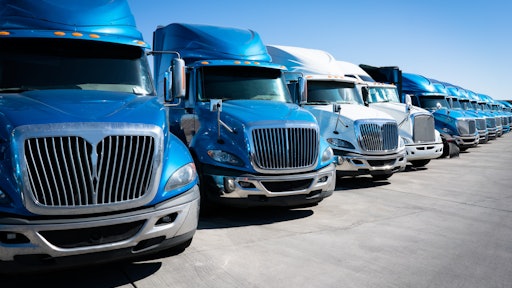 5m3mphotos.stock.adobe.com
For any business, having visibility on end-to-end operations is key to enhancing operational efficiency. Vehicle tracking solutions have been in the market for many years and have helped businesses keep an eye on fleet operations. These solutions usually make use of sensors to track GPS locations, temperature, door opening/ closing, speed, engine idle time and more.
Besides vehicle tracking, fleet management software is also widely used, especially for those dealing in end-to-end logistics operations. It helps the business with route planning, optimization, real-time visibility, tracking and measuring driver performance, real-time alerts and data analytics.
Fleet Tracking
One of the leading SaaS-based logistics automation businesses has come up with an advanced fleet tracking system that combines the use of vehicle tracking and logistics automation. The operations managers get complete visibility of orders, right from order creation to the delivery stage. The data from sensors can be directly integrated with the fleet tracking system to get real-time analytics. This helps the operations team get a single-point view of the order journey.
For example, if the driver leaves the manufacturing location at 7 am and is estimated to arrive at the destination by 10 pm. Due to a vehicle breakdown, the order now reaches at 2 am to the delivery location. Without any visibility, the operations team would not have any reason as to why the order was delayed. But using the advanced fleet tracking system helps operational teams understand the reason behind the delays and convey it to the customer at the earliest. This helps maintain a strong relationship and build trust.
Alerts and More
The operations team can also set up alerts when the driver over-speeds, does harsh braking, has a long engine idling time, opens/closes doors during transportation, and any temperature variations that might lead to damaged goods. It also helps keep track of its own fleet and 3PL carriers and perform performance checks to avail the best carriers for delivery.
Using the advanced fleet tracking system, companies can now have a complete view of order delivery. It helps keep track of vehicles and offers alerts for unscheduled stops, deviation from planned routes, delivery delays and more. Businesses can be assured to get complete visibility on middle-mile movements, meet SLAs, and adhere to industry standards for driver performance and safety.
If you are looking for a software solution, comprehensive fleet management software with fleet tracking and logistics automation gets you there. This will not only help with tracking orders and vehicles but help automate your end-to-end logistics operations.