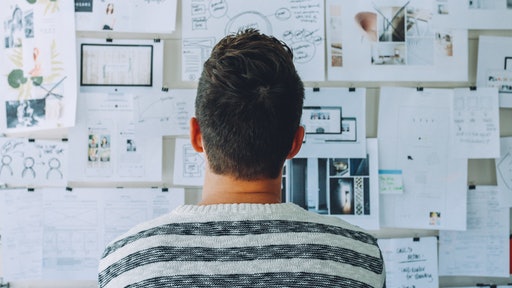 Pexels
Given the challenges set in motion by the Coronavirus disease (COVID-19), organizations within the chemical manufacturing industry have become even more vulnerable to disruption than they were prior to the global pandemic. Between the current economic situation and the instability of supply chains, the industry is under a great deal of pressure, especially companies that process raw materials. They may have concerns about the future, particularly any regulations coming down the pike. Or they may worry about achieving consistent quality in what they produce and wonder how they can better manage raw material expenses.
It is very important that manufacturers can overcome these challenges and operate at scale. In doing so, they will be better positioned for future success.
1. Increased regulations require specialized software
The Environmental Protection Agency (EPA) has made a number of changes this year that will affect chemical manufacturers. This includes a framework between the EPA and the Occupational Safety and Health Administration (OSHA) to evaluate exposure to new chemicals in the workplace. With tightening regulations, as well as serialization, end-to-end tracking and other evolving legal requirements, chemical producers cannot rely on generic software solutions to meet their needs. They must instead rely on specialized enterprise software that is tailored to the specific requirements of their industry. With efficient and centralized data management, they can build and maintain data resilience. They also need to have complete process control in order to establish process resilience.
At the same time, chemical manufacturers need a solution that helps to implement processes as easily as possible, providing an important prerequisite for successful adaptations, growth, innovation and resilience in case of unexpected disruptions. But, this solution must go even further than that, minimizing risks every step of the way. This requires the deployment of real time and seamless batch control via lot tracking and traceability. Formulation management is a must, and organizations need to be able to implement and adhere to quality control checkpoints to ensure that small mistakes do not turn into massive problems.
2. Consistent quality can only be achieved with an industry-specific solution
There is also the need for chemical manufacturers to achieve consistent quality throughout the product lifecycle. This is true whether dealing with strong fluctuations in supply or demand – in both cases, consistency is necessary to prevent avoidable costs at every turn.
3. Proper management of raw material costs
The costs of raw materials continue to plague chemical manufacturers. According to the National Association of Manufacturers' Q1 2021 Outlook Survey, more than three-fourths (76%) of manufacturers say it is the primary business challenge they currently face. On average, manufacturers anticipate prices will rise more than 6% over the next 12 months, but a quarter of manufacturers expect prices to rise as much as 10%.
These costs cannot be ignored. With the right enterprise resource planning (ERP) technology, organizations can get a closer look at their current inventory and better predict the amount of raw materials they'll need in the coming months. This enables enterprises to plan ahead and purchase the necessary materials today, before an anticipated price hike, which will save them money down the line. Conversely, if prices are expected to fall, they can use that same technology to measure current inventory levels to determine if they should wait for the price to drop before placing another order.
The technology enterprises need for the challenges ahead
The challenges that chemical manufacturers face are not going anywhere, but they can be identified and properly handled with the right ERP solution. Instead of being bogged down by bolt-ons that are clunky, cumbersome and ineffective, a powerful, industry-specific ERP makes it possible to keep up with evolving regulations. It empowers businesses to consistently attain the same level of quality, and it enables them to manage fluctuating raw material costs. In short, this is the technology enterprises need to tackle the challenges ahead.