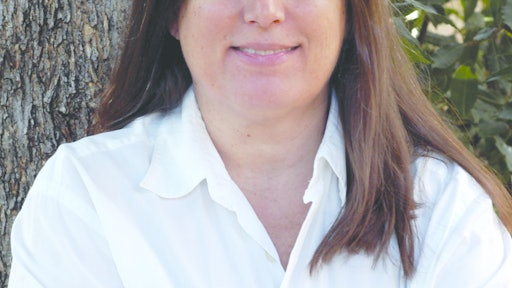 If you're reading this issue in hardcopy, you may have noticed a new look. On the cover, you'll find our redesigned logo, while on the inside we've also updated the appearance of our pages with a new color scheme and font style as well as a few new departments and columns.
Our Supply Scan department has been refocused to include news from across the food supply chain, including summaries on items related to regulations, sustainability, and trends and developments in our industry taking shape both domestically and overseas.
We've retired our Jump Start department and replaced it with Food on the Move, which is a round-up of transportation and logistics trends that are impacting food and beverage shippers.
Georgia Tech's Integrated Food Chain Center will continue to offer their valuable insights on cold chain management via the Cool Insights column. Meanwhile, taking a cue from last year's feature article, The Warehouse Manager's Handbook, consultant David K. Schneider will offer a "page" from his handbook once a quarter in 2012 in a new column, A Page from the Warehouse Manger's Handbook. His first submission begins with this issue.
Each issue will also include Sector Reports from assistant editor Maria Hoffman. These columns highlight key developments in three broad categories—warehousing, transportation, and software and technology.
The last page of the publication has been renamed Food (and More) for Thought, which is a platform for opinions, observations, outlooks, and maybe even a little controversy, from executives in our industry and occasional guest columnists.
As for the editorial focus of the publication, for one, we'll be taking a more global view this year. Import and export activity is stretching the food supply chain farther: raw materials are being sourced in new and challenging markets, while U.S. companies' food products are becoming more popular in foreign markets.
Secondly, we'll continue to report on the challenges associated with new regulations from government agencies, starting with the FDA, the Department of Agriculture, and the Department of Transportation. Of course, coverage of the Food Safety Modernization Act (FSMA) and the increased requirements for food tracking and traceability are also high on our list.
We've also created an editorial advisory board to assist in guiding our editorial focus this year and help us keep our finger on the pulse of our industry, which is undergoing so many dynamic changes.
I'm lucky to have a great group of folks on the editorial advisory board for 2012. They include: Donald "Dee" Biggs, director of customer logistics, Welch Foods; Jaymie Forrest, managing director of Georgia Tech's Integrated Food Chain Center; Peter Mehring, CEO of Intelleflex; Kam Quarles, director, legislative affairs, McDermott Will & Emery LLP; Tom Nartker, vice president transportation, Safeway; and Jim Lemke, senior vice president, sourcing, C.H. Robinson.
We're not the only ones committed to a fresh start this year. The buzz at MODEX 2012 was incredibly upbeat with the overwhelming majority of exhibitors feeling pretty good about new business prospects this year. There are a number of exciting new products and services being offered, and unlike the previous two years, customers are ready to spend.
"We didn't have any tire-kickers this year," said one exhibitor at the show. "This time around, people were asking a lot of in-depth questions, they stayed longer in the booth, and they're ready to pull out their wallets," he added.
I think we're all ready to turn the page to a new chapter.
Enjoy the read.