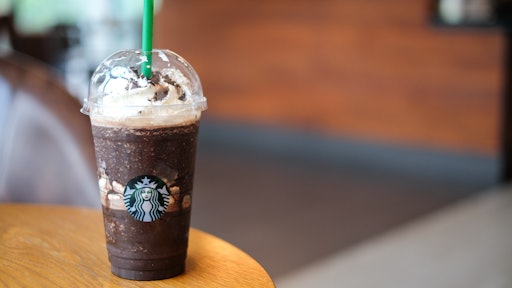 Getty Images
Reuters reports that Strabucks same-store sales grew 4 percent in quarterly sales, higher than what Wall Street forecasted.
The coffee chain says the growth is form listening to customers and bringing back holiday favorites, such as Peppermint Mochas and Gingerbread Lattes.
"This comprehensive, insight-driven approach delivered results and importantly, created momentum that provides a solid foundation for future quarters," Starbucks CEO Kevin Johnson said on a conference call with analysts.
Adding to the company's success is promotions to pull in more customers and roll outs of new ice beverages and cold brews. Meanwhile, partnerships with food-delivery companies are also increasing sales.
Reuters reports that Starbucks quarterly net revenue jumped 9.2 percent to $6.63 billion, beating analysts' forecasts of $6.49 billion.