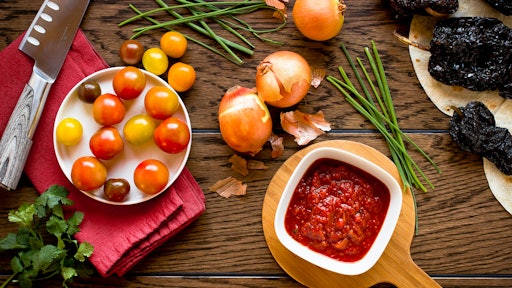 Changes in how people are producing and consuming food are occurring so quickly that definitions for key food terms such as meat, sweet, green, convenient and fast are changing. As the industry braces for the future of food, consumers have decided that they are ready for the changes to come. A report by Ipsos found that 74 percent of U.S. millennials are interested in trying cell-grown meat.
The report focuses on these changes and implications for a wide range business sectors. Trends show that people are more likely to think that their access to healthy and quality food will increase in the future, but it will come at a cost. Respondents are more than twice as likely to say that the costs of food will get worse in the future as well.
Convenience will be a driving force for consumers in terms of how far in advance they must order. At least 77 percent of respondents said that they would be open to ordering food delivered from a generic kitchen rather than a branded restaurant.
Millennials will also lead the way in healthy eating, the report found. Consumers will continue to shift toward plant-based meats and cut our sugar formulas, forcing companies to rethink their branding strategy. Just this year the industry has seen popular sugary drink companies like Coca-Cola and Pepsi invest more in water and tea drinks.
The report found that family dinners will also become popular again in the future as 85 percent of respondents said that in households with at least two people will eat at home at least three times a week.