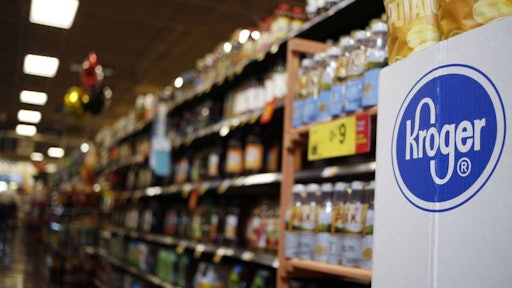 According to a 2017 Kantar-Retail Powerankings report, manufacturers believe that the retailers with the best supply chain management are Walmart, Kroger and Costco. The report found that manufacturers are looking to work with companies that invest in relationships, good inventory management and have a clear engagement strategy.
While it was listed that Walmart, Kroger and Costs were the top three retailers with the clearest company strategy, in the overall ranking Walmart took first, Kroger second and Costco took fifth, Supply Chain Dive reports. While ranking second overall, the study found Kroger to be the best retailer to do business with.
Walmart and Kroger has become more tech-savvy in the last year and has streamlined that into their supply chains to meet demand. The report says that "Walmart manages their inventory better than anyone." Kroger's comments entailed "excellent category review process that is well thought out and incorporates viewpoints from multiple vendors."
Supply Chain Dives reports that while ranking the top retailers, manufacturers focused on several key-qualities such as, data-centric practices, supply chain management, clear branding and treating retail as a service for customers.