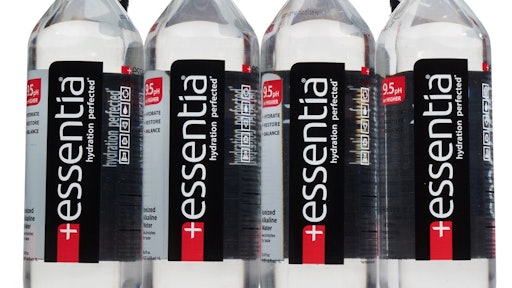 Water company Essentia is putting itself up for sale and could reach $500 million or more in a sale, CNBC reports.
The water brand reportedly has $100 million in revenue and is likely to attract some of the industry's biggest brands as they try to offer healthier options for their customers.
CNBC reports that Essentia is the latest beverage brand to put itself up for sale. The brand, which boasts its ionization process and claims to provide better hydration, is one of many that is putting health claims at the forefront to attract consumers.
However, the upstart beverage space is still competitive. According to CNBC, the number of investors backing food and beverage start-ups has tripled in four years.