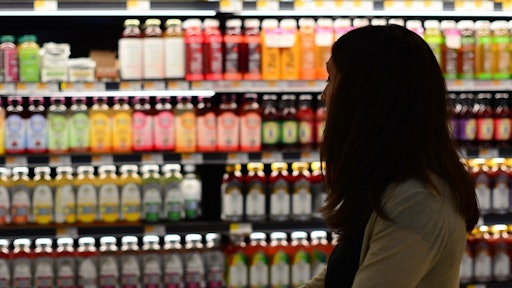 Mergers and acquisitions are becoming a common occurrence within the food and beverage industry. However, all eyes remain focused on Amazon's acquisition of Whole Foods.
Retailers are anxiously waiting for any indication on how the e-commerce will shake up the digital and physical grocery market. The company recently announced that Amazon Prime members will receive exclusive perks at Whole Foods stores, causing retailers to amp their digital presence.
Forbes' Food Shopping in America 2017 report shows that grocery shopping has becoming increasingly multifaceted. Consumers are faced with more product and brand choices, channel options and economic pressures more than ever before.
The report that consumers still have an emotional connection to in-store shopping. Online shopping has been steadily growing, with 29 percent of shoppers ordering food online in the past three months. However, food shopping online isn't the main channel. The report finds that consumers who have not done any online ordering in the past three months simply enjoy shopping in person more.
Convenience is still important, though. However, the idea of convenience has changed throughout the years. The desire for quick and easy is increasingly matched by an unwillingness to sacrifice flexibility in choice, positive experience and personal needs. Consumers are able to factor meal kits and online delivery into their shopping habits