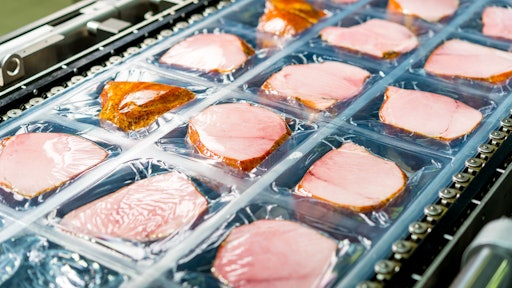 Getty Images
The Chefs' Warehouse Inc., a premier distributor of specialty food products in North America, has acquired substantially all of the assets of Cambridge Packing Company, based in Boston, Massachusetts.  For nearly 100 years, and three generations, Cambridge Packing Company has been a staple for providing New England with the highest quality beef, poultry, pork and seafood products.
"I would like to welcome Bruce Rodman, Alan Roberts and the entire Cambridge Packing organization into our growing family of companies," said Christopher Pappas, Chairman and CEO of The Chefs' Warehouse Inc. "This acquisition offers The Chefs' Warehouse the opportunity to continue to build our all-star team of specialty protein companies that complement our core cultural values.  Similar to our organization, Cambridge Packing Company is high-touch, high-quality and committed to excellent service. We look forward to becoming the premier distributor partner for New England's best chefs."   
Since inception in 1985, The Chefs' Warehouse has been purveying high-quality, luxury, artisan, local and specialty products for the Northeast. Founded in New York, the Northeast is the Company's largest market in North America.
"For three generations, Cambridge Packing Company has been known for supplying the highest quality specialty meats and seafood to the finest steakhouses and restaurants in New England and beyond," said Bruce Rodman and Alan Roberts, owners of Cambridge Packing Company. "Today, with the acquisition by The Chefs' Warehouse, we are now afforded the opportunity to take Cambridge to the next level.  Alan and I, along with our skilled professionals, are looking forward to joining forces with The Chefs' Warehouse family of companies."
The acquisition of Cambridge Packing Company is expected to generate approximately $50 million in annual net sales.