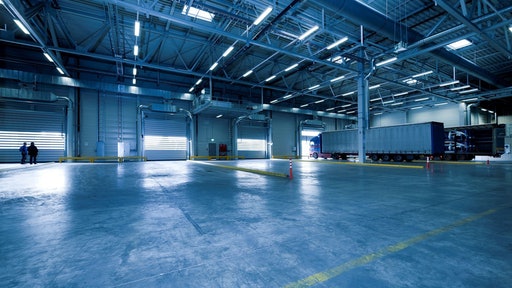 Getty Images
Warehouse users are initiating new strategies to combat current and future supply chain challenges, giving rise to emerging markets in North America that stand to benefit from increased activity, according to a new report from CBRE. Among the top strategies playing out across the country is suppliers holding more inventory, also known as "safety stock," closer to large population centers to reduce shipping costs.
"There certainly are strategies that can be initiated now by suppliers and distributors to help manage through current supply chain challenges, including holding more inventory, diversifying sourcing, shifting ports of entry and reshoring," says John Morris, executive managing director and leader of CBRE's Industrial and Logistics Group. "But, the supply chain that supports the broader supply chain, such as providing building materials for warehouse construction, is broken itself. Long term, we will need significant investment in infrastructure to prevent similar disruptions from occurring in the future."
From CBRE:
With record-low U.S warehouse vacancy of 3.6%, and fewer construction materials available, the market cannot produce enough new warehouse stock to meet demand and alleviate congestion. The combination of this lack of inventory and the pandemic-fueled disruption in the flow of goods is causing warehouse users to look outside of traditional logistics hubs to emerging markets for available space and skilled labor. The result is a shift from ports of entry in gateway markets like Los Angeles and New Jersey, to markets such as Charleston, Savannah and Houston.
Markets that can reach large population centers with the lowest transportation costs are poised to benefit the most.
"Supply chain disruptions have presented many challenges to the distribution industry. But, with a change in practices, we could see several markets thrive and become top-tier industrial and distribution hubs," says James Breeze, global head of industrial research for CBRE. "It won't solve all of our supply chain problems, but it will help alleviate the current strain and lead to a healthier system."