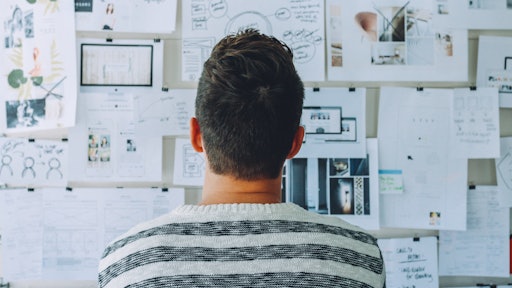 Pexels
Vic Keller Becomes New Optym CEO
Optym has appointed Dallas-based Vic Keller as chief executive officer. Ravi Ahuja, Ph.D., founder of Optym has been appointed to chief science officer. These changes were effective Nov. 4, 2019. For over 20 years, Keller has established, grown and operationally optimized national and international companies. Keller was appointed to the Optym board of directors in July 2019.
Kroger Promotes New Leaders to the Central and Dillons Divisions
The Kroger Co. announced the retirement of Pam Matthews, president of the Central division, and promotions of Colleen Juergensen—currently president of the Dillons division—to president of the Central division and Steve Dreher—currently vice president of the Dillons division—to president of the Dillons division.
Matthews will retire from the company, effective February 2, after 40 years of service. Most recently, she's led the Central division, which has 134 stores and more than 15,000 associates, primarily throughout Indiana, southern Illinois, and eastern Missouri.
Juergensen, currently president of the Dillons division, has been named president of the Central division, succeeding Matthews. Juergensen will oversee 134 stores and more than 15,000 associates, primarily throughout Indiana, southern Illinois, and eastern Missouri.
Dreher has been promoted to president of the Dillons division, succeeding Juergensen. The Dillons division includes 80 stores with 11,500 associates serving customers across Kansas, southeastern Nebraska and central Missouri operating under the Dillons, Baker's and Gerbes banners.
Dennis W. Zank Joins Iteris Board of Directors
Iteris, Inc. announced that Dennis W. Zank, former chief operating officer of Raymond James Financial, Inc. has been elected to its board of directors.
Before stepping down as COO of Raymond James Financial in September 2018, Zank was responsible for the firm's domestic private client group business, as well as many of the firm's corporate, administrative and sales support departments.
Ecolab Names Elizabeth Simermeyer Executive Vice President and President of Global Healthcare and Life Sciences Group
Ecolab Inc. announced that Elizabeth Simermeyer has been promoted to executive vice president and president, Global Healthcare and Life Sciences group.
In this role, Simermeyer will lead the newly formed Global Healthcare and Life Sciences group and remain a member of the company's executive committee, reporting to President and Chief Operating Officer Christophe Beck.
Flowspace Hires Chief Revenue Officer
Flowspace announced Jerry Kingkade as the company's first chief revenue officer.
In the newly-created role, Kingkade is responsible for accelerating the company's expansion, as well as building out key capabilities in its sales and account management functions to support its growing customer base across the country.
Food Industry Executives Join 2020 WFF Board to Advance Gender Equity and Accelerate Women's Progress
Women's Foodservice Forum (WFF) has elected six senior leaders to its 2020 Board of Directors and named an Executive Committee member to serve as treasurer. The robust board of industry executives, and the global brands they represent, are committed to supporting WFF as it amplifies its role as the thought leader on gender equity solutions and premier leadership development organization for women.
Board Executive Committee Member and Chief Transformation & People Officer of Yum! Brands, Inc., Tracy Skeans, has been appointed Treasurer and will succeed to Chair-Elect and Chair over the next three years. Skeans reports to the Yum! Brands' CEO and leads business transformation and global people capability strategies to build powerful brands and fuel sustainable results around the world. Yum! Brands, Inc. has over 49,000 restaurants in more than 145 countries and territories primarily operating the company's restaurant brands – KFC, Pizza Hut and Taco Bell.
New WFF Board members serve two successive, three-year terms beginning January 1, 2020 and concluding December 31, 2025.
Jean Chick is a Principal with Deloitte Consulting LLP and the Restaurant and Foodservice Industry Leader. With 27 years of experience with the organization, she has led large company transformations with Deloitte's consumer products, automotive, travel, hospitality and services clients. She has navigated complex financial and operational issues while balancing change management and critical strategic considerations to drive adoption and impact for clients.
Alisa Gmelich is VP, Marketing for IHOP Restaurants and has worked on ground-breaking programs such as the IHOb campaign that generated record-setting engagement levels and strong business results. She has 20 years of experience as a restaurant marketing strategist including developing campaigns for top brands such as McDonald's and Burger King.
Heather Neary is President of Auntie Anne's and responsible for the overall strategic direction for all functional areas of the organization. Since joining the company in 2005, she has held various leadership roles including oversight of marketing, communications, operations, research and development, product innovation and the Franchisee Advisory Council prior to being named President in 2015.
Merary Simeon is VP, Diversity & Engagement for PepsiCo North America and a proven human resource leader with more than 20 years of experience working for various Fortune 100 companies in North America and Latin America. Her leadership experiences include Diversity & Inclusion, Talent Management, Leadership Consulting, Culture Change and Executive Coaching. Her diverse backgrounds have equipped her with a deep understanding of the needs and opportunities critical to leaders and associates alike at all levels.
Libby Wanamaker is a veteran HR leader who currently serves as VP, Talent Experience for Chick-fil-A. She leads Human Resources for the brand's corporate staffing including talent acquisition, total rewards, talent development and talent operations. She also spent more than 18 years at The Coca-Cola Company in a variety of HR leadership roles.
Colleen Wolf is SVP & Chief Information Officer at Ventura Foods. With more than 20 years of IT management experience, she has led diverse technical functions in both manufacturing and service companies. She is responsible for the information technology strategy and execution that support Ventura Foods' operations and growth objectives.
National Pork Board Makes Changes to Senior Leadership Team
The National Pork Board has announced senior leadership changes to better implement a new Pork Checkoff vision, structure and operating plan supported by its board of directors – the first major restructuring in nearly 20 years.
Highlights of the changes include:
Jerry Flint, who has served as vice president of outreach and engagement for the National Pork Board since August 2019, is assuming the role of chief operations officer. Prior to joining the Pork Board, Flint held leadership roles at Corteva Agriscience and Monsanto. The respected agriculture leader will apply his ability to motivate teams and drive accountability in Pork Board operations.
John Johnson is transitioning to consultant status as of Feb. 14 after more than 10 years serving the National Pork Board as vice president of strategic administration and as chief operations officer. In his new capacity, Johnson will conduct outreach in the Northeast about pork farmers' commitment to the We CareSM ethical principles.
Jarrod Sutton, the previous vice president of domestic marketing, is now senior vice president of strategy and innovation. The 20-year Pork Board veteran has served the industry in retail marketing, channel marketing and social responsibility roles. In his new position, Sutton's team will help the Pork Board rise to the challenge of being more future-focused, insight-driven and responsive to customers.
Angie Krieger has been promoted to vice president of domestic marketing after nearly three years with the National Pork Board in packer relations and channel outreach roles. Krieger joined the Pork Board from JBS and had previously spent 14 years at Cargill. As a result, she is very in tune with the supply chain and is passionate about leading her team to add value for pork producers.
Brett Kaysen, is the new vice president of sustainability. Kaysen joined the National Pork Board nearly two years ago from Zoetis. As a pig farmer who also spent more than 16 years teaching at Colorado State University, Kaysen is uniquely qualified to lead his team of experts in public health, environment and animal welfare to ensure broad adoption of the We CareSM ethical principles.
Dave Pyburn, DVM, as the National Pork Board's chief veterinarian, will lead a team of veterinarians and swine production experts. Pyburn rejoined the Pork Board in 2013 after 13 years as the senior veterinary medical officer at USDA's Animal and Plant Health Inspection Service. This new focus will allow Pyburn to leverage his experience and relationships to help protect the U.S. pork industry from foreign animal disease.
Jill Criss is now senior vice president of human resources and administration. Criss has provided human resources/operations services and leadership to the National Pork Board for more than 16 years. Criss will be on the front lines of hiring and training the high-quality talent needed to implement the new strategic plan as well as ensuring internal administrative processes are streamlined for success.
Symphony RetailAI Names Chris Koziol CEO
Symphony RetailAI announced the appointment of Chris Koziol as CEO and a member of the company's board of directors. Dr. Pallab Chatterjee, who previously served as CEO, has retired after a long career in technology, including several years at Symphony Technology Group.
Koziol will join the board of Symphony RetailAI and Wadhwani will continue as chairman of Symphony RetailAI.
Hinton, New U.S. Poultry & Egg Association Chairman
Greg Hinton, vice president of sales, Rose Acre Farms, Seymour, Indiana, was elected chairman of the board of directors of U.S. Poultry & Egg Association. The board meeting was held during the International Poultry Expo, part of the 2020 International Production & Processing Expo. He previously served as vice chairman. Hinton was presented with the time-honored "working man's gavel" by John Prestage, 2019 chairman.
IDFA Names New Members of Executive Council and Directors for Five Industry Segment Boards
The International Dairy Foods Association (IDFA) announced new members of the organization's Executive Council as well as new directors for the group's five Industry Segment Boards.
Officers:
Chair: Dan Zagzebski, President & CEO, Great Lakes Cheese Co., Inc.
Vice Chair: David Ahlem, CEO and President, Hilmar Cheese Company, Inc.
Secretary: Stan Ryan, President & CEO, Darigold, Inc.
Treasurer: David Nelsen, Vice President, Manufacturing, Albertsons Companies
Directors:
Jay Bryant, CEO, Maryland and Virginia Milk Producers Cooperative Association, Inc.
Peter Cotter, General Manager, Cheese & Dairy, The Kraft Heinz Company
Tim Galloway, CEO, Galloway Company
Douglas Glade, Executive Vice President, Commercial Operations, Dairy Farmers of America, Inc.
Ken Jorgensen, Director, Dairy Operations, H-E-B
Jerry D. Kaminski, Chief Operating Officer, Land O'Lakes, Inc.
Scott McGinty, Chief Executive Officer, Aurora Organic Dairy
Tom Murphy, President, Brewster Cheese Company
Brian Phelan, CEO, Glanbia Nutritionals, Glanbia plc
Shelley Roth, President, Pierre's Ice Cream Company
Greg Schlafer, CEO, Foremost Farms USA
Erin Sharp, Group Vice President, Manufacturing, The

Kroger

Co.
Patricia D. Stroup, Global Vice President and Head of Commodities, Nestle S.A.
Sue M. Taylor, Vice President, Dairy Economics & Policy, Leprino Foods Company
Lawrence Webster, CEO, Upstate Niagara Cooperative, Inc.
Gold Business Partner Representatives on Executive Council:
Dale Andersen, President & CEO, Delkor Systems, Inc.
Mary Ledman, Global Dairy Strategist, Rabobank
Mike Neu, Senior Vice President, Food Cultures & Enzymes, Chr. Hansen, Inc.
Chris Olsen, Vice President, Community and Government Affairs, Tate & Lyle Ingredients Americas LLC
Industry Segment Boards Chairs, Vice Chairs and Additions (terms ending January 2022)
IDFA Fluid Milk Board Chair: Jeffrey Kaneb, Executive Vice President, HP Hood LLC
Vice Chair: Ed Mullins, Executive Vice President & CEO, Prairie Farms Dairy, Inc.
Additions:
Bonnie Chan, CFO and Officer, Crystal Creamery
Kristi Kangas, President, Readington Farms, Inc.
Gold Business Partner: Randi Muzumdar, Head of Dairy/Food Americas, INTL FCStone Inc.
IDFA Ice Cream Board Chair: Mike Wells, President & CEO, Wells Enterprises, Inc.
Vice Chair: Rich D. Draper, Chief Executive Officer, The Ice Cream Club, Inc.
Additions:
Timothy B. Hopkins, President & CEO, Turkey Hill Dairy, Inc.
Gold Business Partner: Murray Bain, Vice President, Marketing, Stanpac
IDFA Cheese Board Chair: Louie P. Gentine, Chief Executive Officer, Sargento Foods Inc.
Vice Chair: Doug Simon, President, Agropur U.S. Operations
Additions:
Patrick Criteser, President & CEO, Tillamook County Creamery Association
Bill Graham, CEO, Bel Brands USA, Inc.
Neal Schuman, President, Schuman Cheese
IDFA Yogurt and Cultured Products Board Chair: Philippe L. Caradec, Vice President, Public Affairs & Sustainable Development NORAM, Danone North America
Vice Chair: Tim Walls, Executive Vice President, Schreiber US, Schreiber Foods, Inc.
Additions:
Jorge Ramos, CEO, LALA U.S.
Gold Business Partner: Patrick Carroll, President, IMA Dairy & Food
IDFA Ingredients Board Chair: Andrei Mikhalevsky, former President & CEO, California Dairies, Inc.
Vice Chair: Terry Brockman, President & COO, U.S. Division, Saputo Cheese USA Inc.
Additions:
Keith Murfield, CEO, United Dairymen of Arizona
Vinith Poduval, Senior Vice President, Enterprise Quality and Food Safety, Schreiber Foods, Inc.
William L. Schreiber, Chief Executive Officer, O-AT-KA Milk Products Cooperative, Inc.
General Mills Elects Jo Ann Jenkins to Board of Directors and Declares Quarterly Dividend
General Mills announced the election of Jo Ann Jenkins to its board of directors effective January 27, 2020.
As chief executive officer of AARP, Jenkins brings to the board a deep understanding of strategic management and innovative marketing from her experiences leading and transforming the nation's largest nonprofit organization serving Americans aged 50 and older. With a strong background in public service, she will provide valuable insights on public policy, government affairs, and community relations.
The appointment of Jenkins reflects General Mills' thoughtful approach to board succession and refreshment. The company continues to prioritize directors with world-class qualifications and experiences, and who represent diverse backgrounds and perspectives. Jenkins' board election makes her the fifth woman currently serving on the General Mills board.
Raj Subramaniam Joins FedEx Corporation Board of Directors
FedEx Corp. announced that Raj Subramaniam, the Company's president and chief operating officer, has been elected to the Board of Directors. With his election, the Board now has 13 members, including 11 independent directors.
Subramaniam oversees the strategic direction and execution of business priorities for the FedEx portfolio of operating companies, which includes more than 490,000 team members at FedEx Express, FedEx Ground, FedEx Freight, FedEx Services, FedEx Logistics and FedEx Office. He is also a member of the company's five-person executive committee and serves as co-president and co-CEO of FedEx Services, which provides support functions for major FedEx business units.
SpartanNash Names David Sisk President, MDV
SpartanNash announced David W. Sisk will join SpartanNash as President of the company's MDV military division based in Norfolk, Va., effective February 3, 2020. SpartanNash Executive Vice President (EVP) and Chief Legal Officer (CLO) Kathleen Mahoney has served as President, MDV and CLO since May 2017, and she will continue to serve in her role as EVP and CLO. MDV is a leading distributor of grocery products to U.S. commissaries.
Lawrence Eastman, CEO of Twinlode Corporation Announces Retirement
Lawrence 'Skip' Eastman, CEO of Twinlode Corporation and a revered leader in the material handling industry, announced his retirement, effective at the end of the month. Eastman has enjoyed a long and successful career that started in 1976 and has continued throughout more than 40 years of change and evolution in supply chain and warehouse management.
Ecolab Names Gail Peterson Senior Vice President of Global Marketing and Communications
Ecolab Inc. announced that Gail Peterson has been promoted to senior vice president of Global Marketing and Communications.
In her new role, Peterson will lead Global Marketing for Ecolab and oversee the company's Global Brand, Global Communications, Market Research, Sustainability and Water Partnerships teams. She will join Ecolab's executive committee, reporting to Chairman and CEO Douglas M. Baker, Jr.
Cimcorp Appoints Jarkko Hakkarainen as General Manager of its Newly Established Office in Madrid
Cimcorp has formed a new subsidiary—Cimcorp Iberia, S.L.—based in Madrid to better serve the Spanish market. In establishing the new Madrid office, Cimcorp has also appointed Jarkko Hakkarainen as General Manager of Cimcorp Iberia.
Hakkarainen, who will start at Cimcorp Iberia in the beginning of May, said, "I believe that open communication with all stakeholders—customers, partners and employees—is the key to success. We work with international business leaders and our employees are highly educated experts, so it is in our interest to listen and to learn, so that we can thrive together."
Equitable Food Initiative Expands Training Team
Equitable Food Initiative is proud to welcome Ana Luisa "Lulu" Rivera Collazo in the newly created position of workforce development specialist. Rivera Collazo will be responsible for training EFI leadership teams in workplace collaboration and problem-solving skills.
The Consumer Brands Association today launched an advisory board to guide the organization's work to enhance safety and ensure appropriate oversight in the burgeoning cannabidiol (CBD) market for consumer packaged goods (CPG). Joining the CBD Advisory Board are: Mick Cornett, former Oklahoma City mayor; Edward Davis, former commissioner, Boston Police Department; Tom Galvin, executive director, Digital Citizens Alliance; Karen Tandy, former administrator, U.S. Drug Enforcement Administration; and Michael Taylor, former deputy commissioner, U.S. Food and Drug Administration.
Silver Hills Names Food Industry Veteran, Robert Isabella, Chief Supply Chain Officer
Silver Hills, the parent company behind better-for-you-brands Silver Hills Bakery and Little Northern Bakehouse, announces Robert Isabella to the new role of Chief Supply Chain Officer effective February 3, 2020.
As the newest member of the Executive Leadership Team, Robert will be responsible for leading all Operational aspects of Silver Hills Bakery including Production, Procurement, Warehouse, Logistics, Sanitation, and Maintenance. He will report to Stan Smith, co-founder and President.