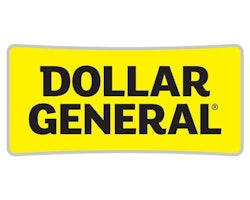 Dollar General has opened a new cold storage facility in Schuylkill County, Pennsylvania that is expected to create 100 new jobs.
"Dollar General is excited to expand in Pennsylvania through the collaboration with Governor Wolf and the Pennsylvania Department of Community and Economic Development," said Mike Kindy, Dollar General's Executive Vice President of Global Supply Chain in a statement. "As Dollar General embarks on our DG Fresh initiative, we sincerely appreciate the partnership from state and local leaders on this project and look forward to a longstanding presence throughout Pennsylvania." 
The company's expansion to Schuylkill County is part of its new initiative to self-distribute perishable items that are sold in its stores. The facility will distribute to approximately 300 stores in the northeast.
Dollar General reportedly received a funding proposal from the Department of Community and Economic Development that included $200,000 in job creation tax credits that will be distributed upon the creation of new jobs and a $45,000 workforce development grant to help train new employees.