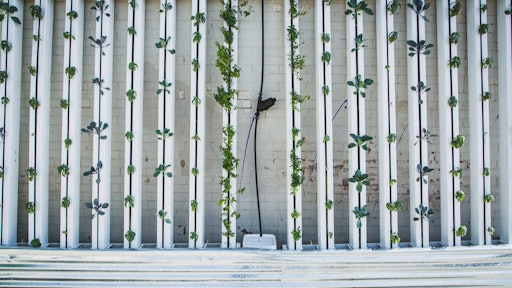 Photo by Bright Agrotech on Unsplash
Grow Brownsville's latest project will bring locally grown food to underserved communities through aquaponic farming.
Aquaponics, a form of agriculture that combines raising fish in tanks with soilless plant culture, can sustainably raise fresh fish and vegetables while generating profit in a commercial farming venture, year-round, in any climate. According to BKReader, aquaponic farming can be done anywhere.
The Grow Brownsville aquaponic farming project is set to launch in may in Brownsville, New York. The area is well-known for its limited access to quality food. With the new aquaponic farming warehouse, it will be one of the first locations to offer in-demand fruits, vegetables, fish, prawns and herbs for the community.
According to BKReader, the warehouse current serves as a production venue where artists can rent out studios for runway shows, photoshoots and music videos. Artists memberships profits fund "Grow Brownsville." In addition to serving the aquaponic farm, the warehouse will continue to be used as a studio space for local artists.