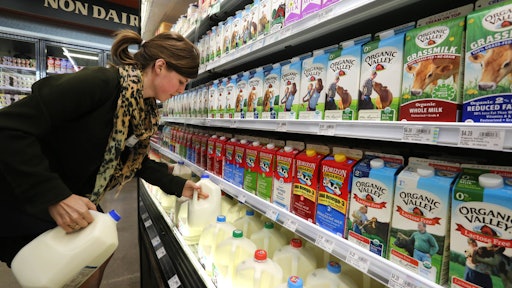 Dean Foods, one of the largest dairy food manufacturers, said Tuesday, bountiful U.S. milk supply and heightened competition among retailers contributed to a 45 percent drop in its net income in the second quarter.
Shares tumbled 21 percent on Tuesday, as it also missed earnings estimates and warned that the "macro and competitive" pressures will continue in the coming months. The Dallas-based company, whose brands include Land O'Lakes, TruMoo and Friendly's Ice Cream, lowered its 2017 per-share earnings expectation.
Milk is still Dean Foods' primary product, as the company processes and supplies more than 30 percent of drinking milk in the United States. But sales and milk prices in general have been falling for a variety of reasons.
To read the full original article, please click here.