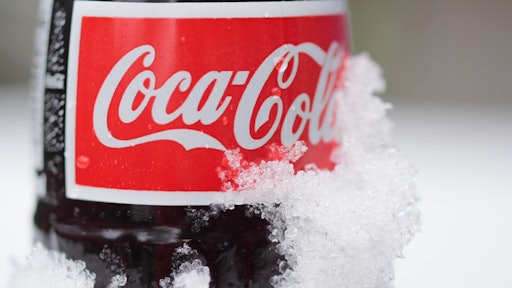 Cola-Cola Co. said Wednesday it has signed letters of intent with three of its U.S. bottlers that grant expanded distribution in five states as the beverage giant continues to accelerate a refranchising drive, according to The Wall Street Journal.
The company will grant exclusive rights to Coca-Cola Beverages Florida, Coca-Cola Bottling Co. United and Viking Coca-Cola Bottling Co. for the sale and distribution of bottler-delivered Coca-Cola beverages. Company-owned U.S. bottler Coca-Cola Refreshments will sell its sales-and-distribution assets to those three companies.
"We are changing the landscape of our U.S. system," said Sandy Douglas, president of Coca-Cola North America, who said the move will help balance national scale and local capability.
To date, Coke's refranchising agreements represent almost 40 percent of total U.S. bottler-delivered distribution volume.
Separately, Coke said it has reached definitive agreements for the sale of several U.S. production plants to three large bottling partners.
The company in September announced it would create a new nationwide supply group that would include Coke and independent U.S. bottlers Coca-Cola Bottling Co. Consolidated, Coca-Cola Bottling Co. United and Swire Coca-Cola USA. The company said the manufacturing facilities will be transferred to the bottlers between 2016 and 2018.
To read more, click HERE.